Outstandingly witty
"I'm gonna go stand outside. If anyone asks, I'm outstanding" – another modest quote. Judging by her confidence, this girl must have been elected as the prom queen. One way or another, we admire her confidence, don't you?
But we must hand it to her – she it pretty witty, and this quote is not too embarrassing compared to others on the list, so over all – not a bad quote! But this quote is not for everyone – you must be pretty confident to write something like this.
The clueless one #2
"I don't know, you can just put some quote in for me." – Can you imagine seeing this result as your yearbook quote? This poor guy truly hoped they would put some banal quote in for him, but this is what he got instead.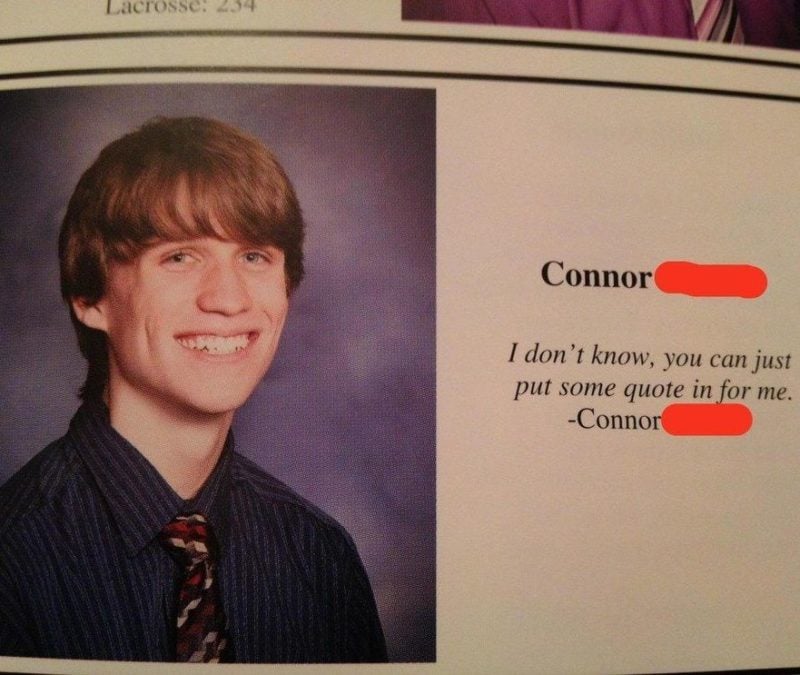 Quite an unpleasant surprise, but hey, at least it's funny. To be honest, it's better than some other quotes on this list trying to be funny or sophisticated. He managed to be funny without trying too hard.