The joy and beauty of floating on the high sea with all the comfort of a luxury five star hotel can only be imagined by the ordinary mortals. This delightful experience is what the few supper rich who has the mega millions to acquire luxury yachts are enjoying. These top 10 super yachts are the best you can find anywhere.
Below are the top 10 most expensive super yachts in the world, their owners and the price tag.
 10.  The Rising Sun = $200 Million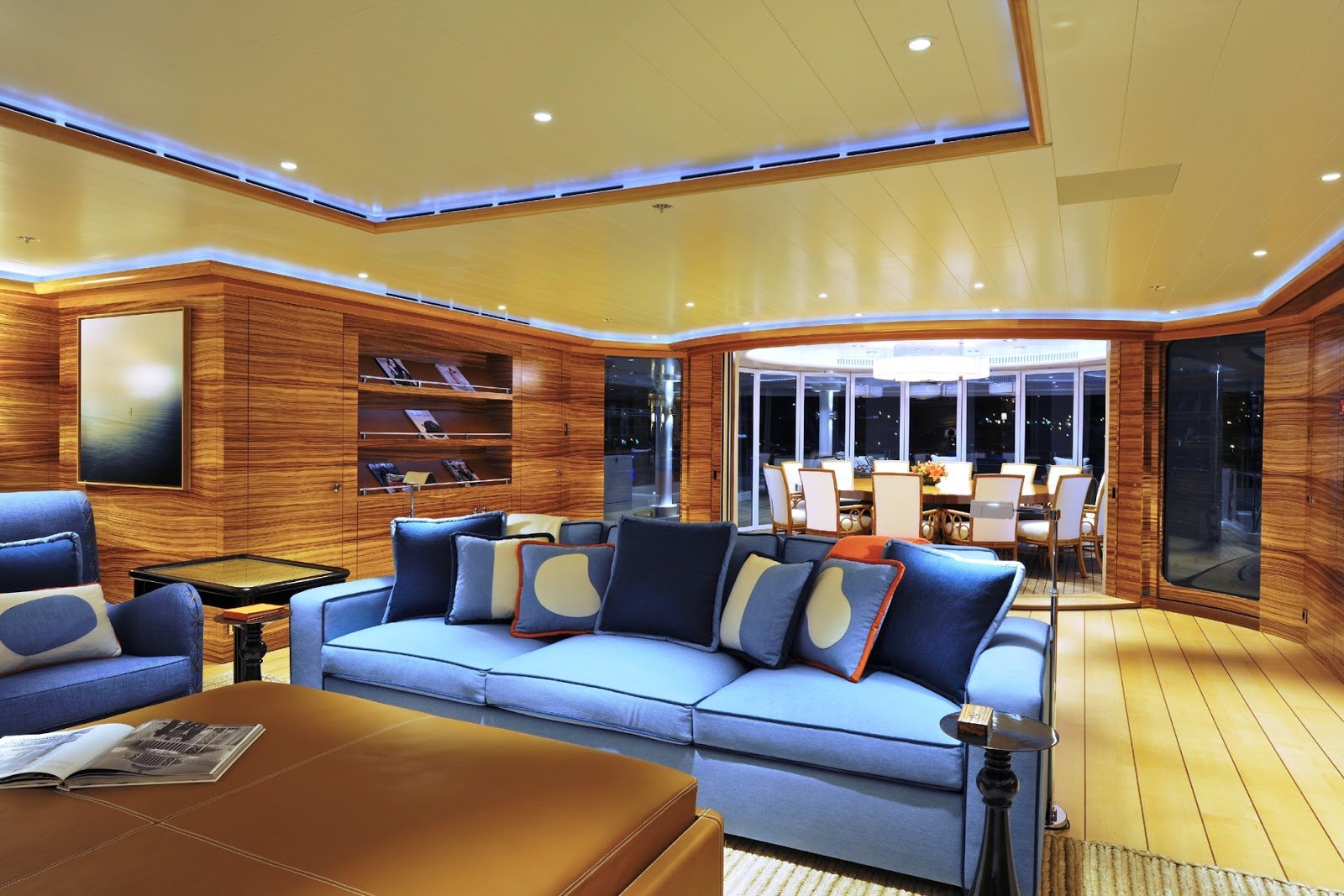 Originally, the CEO of Oracle Corporation owned this mega yacht. Now, it is already under the ownership of David Geffen, an American Film Producer. This vessel is often branded as the floating mansion. It is also fully furnished with complete amenities. It has its own basketball court, which can also be used as a helicopter pad. This five-floor yacht has a total of 82 rooms. It has 4 propellers enabling it to cruise with the speed of 52km/h.
9. Seven Seas = $200 Million
Oceano, a Dutch shipyard constructed this vessel under the project name Y706. This is designed according to the taste of its owner, Hollywood Director Steven Spielberg. The main feature of this yacht is its infinity pool with a 15-ft glass used as a movie screen. It can accommodate 12 guests and has 26 crews. It has its own helipad, gymnasium and private deck for the owner.

8.  Lady Moura = $210 million
A Saudi multi-billionaire Nasser Al-Rashid owns this private yacht. The name and escutcheon that can be found in several parts of the yacht are made of 24 karat gold. The interior of the vessel is designed in a way that all the needed equipment is provided without compromising the comfortable atmosphere.

7. Al Mirqab = $250 Million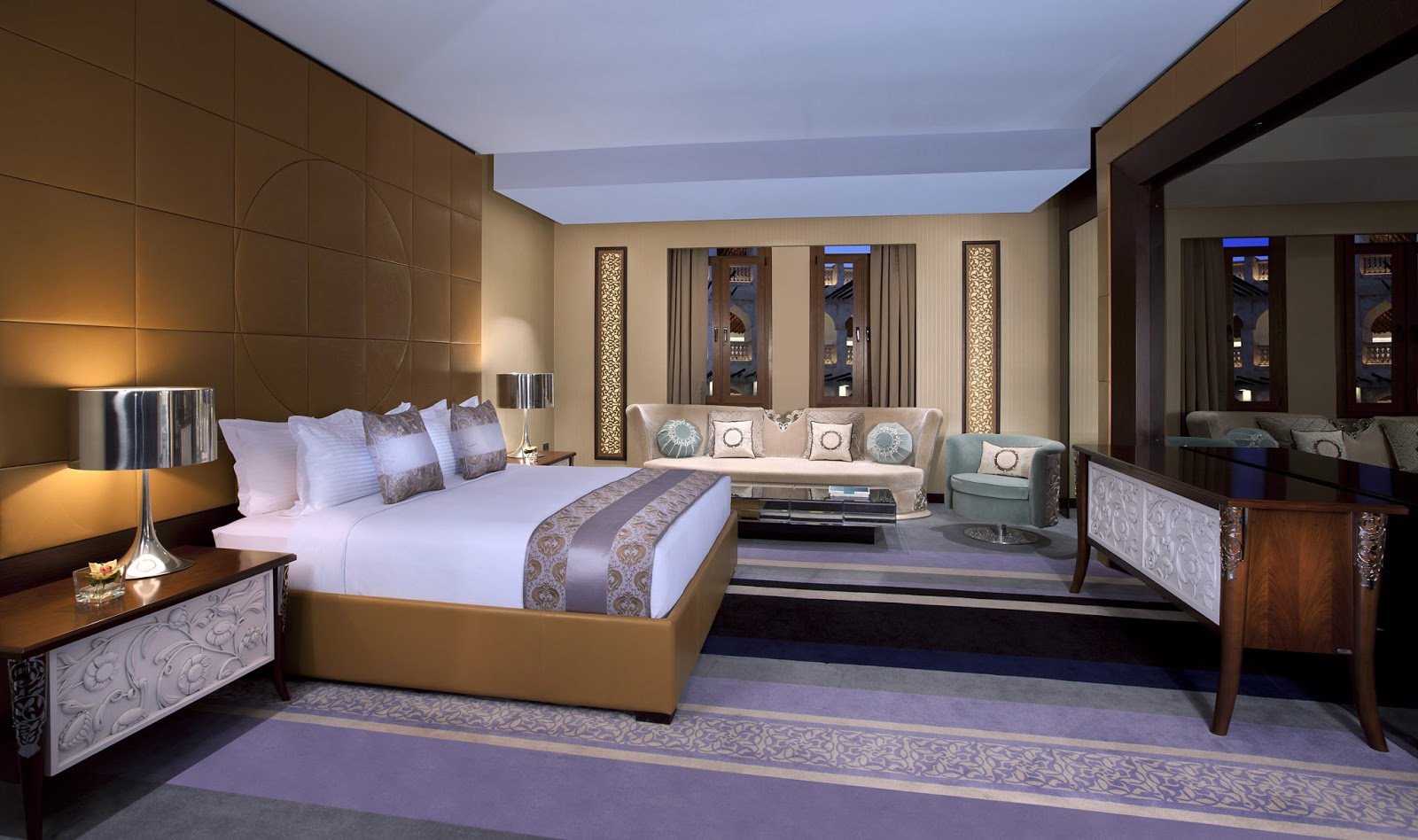 This is another yacht designed by Tim Heywood and constructed by Peters Schiffbau Wewelsfleth yard. The vessel is known as Project May during its construction. Hamad bin Jassim bin Jaber Al Thani, her owner is the Prime Minister of Qatar. It has 10 suites, which can accommodate maximum of 24 guests. There are also two VIP rooms constructed for the owner. Just like other yachts, Al Mirqab has its own helicopter pad, swimming pool, a space for sunbathing and a cinema.
6. Dilbar Super Yacht = $263 million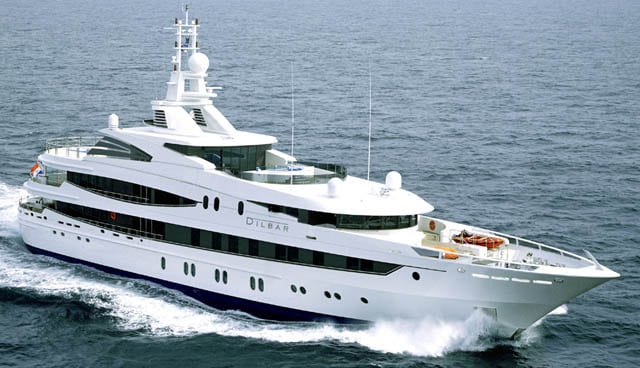 This 360. 89 feet yacht is constructed in 2008. The owner of this vessel is Alisher Usmanov, a Russian Businessman. He named his yacht after his mother. Tim Heywood designed Dilbar. It can accommodate 20 guests and 47 crews. This vessel was constructed with a helipad. It is also known as the first yacht to have particle filters on its mai engine exhausts.
5. Al Said = $300 Million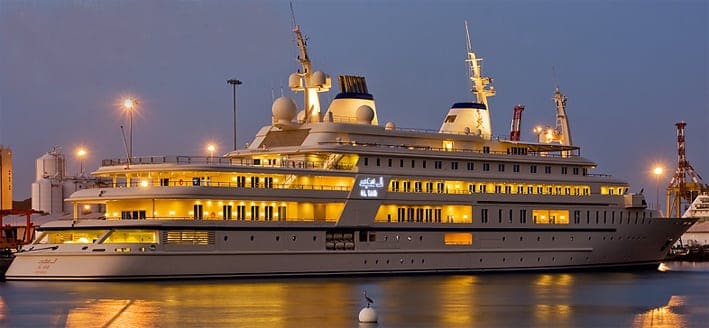 Known as project Sunflower during its construction, this yacht that has an aluminum superstructure, was launched in September 2007 and was completed in 2008. It was named after her owner, Sultan Qaboos Bin Said Al Said of Oman. During the time of its construction, it earned the title of being the second largest yacht. This mega yacht can accommodate up to 70 guests and 154 crews.
4. Superyacht A = $323 Million
Owned by another Russian Billionaire, Andrei Melnichenko, this vessel has a matchless design. This amazing yacht constructed by Philippe Starck became the talk of the town during its construction. It can accommodate 14 guests and maintained by 37 crews and 5 staffs. It was first brought out in 2008 for its first tour and was returned to yard.
Further work and repairs were done. In 2009, it was finally delivered with its fully furnished interior and astonishing exterior.
 3. Dubai = $350 Million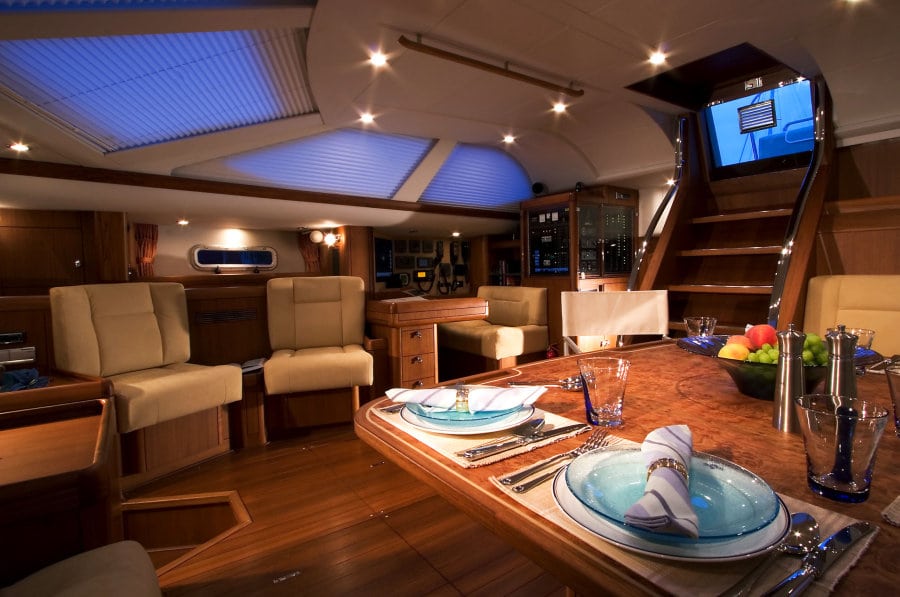 Dubai is originally known as Platinum 525. Brunei's Prince Jefri Bolkiah first ordered its construction in 1996. Due to lack of funds, the project was stopped. In 2001, Sheik Mohammed bin Rashid Al Maktoum, the UAE Prime Minister, saved the project. The project was then called Golden Star. When it was finally constructed, he named it after his place of residence. It earned the title as the largest super yacht way back then. But over the years, the Eclipse overtook it.
This 525 feet yacht is complete with luxurious facilities including a helipad, spa and a swimming pool. It is often called the floating city because it contains almost everything that a person needs. The interior is graciously designed with a glass staircase leading to the deck. Other amenities are present including booths for Spa.
2. Eclipse = $1.4 Billion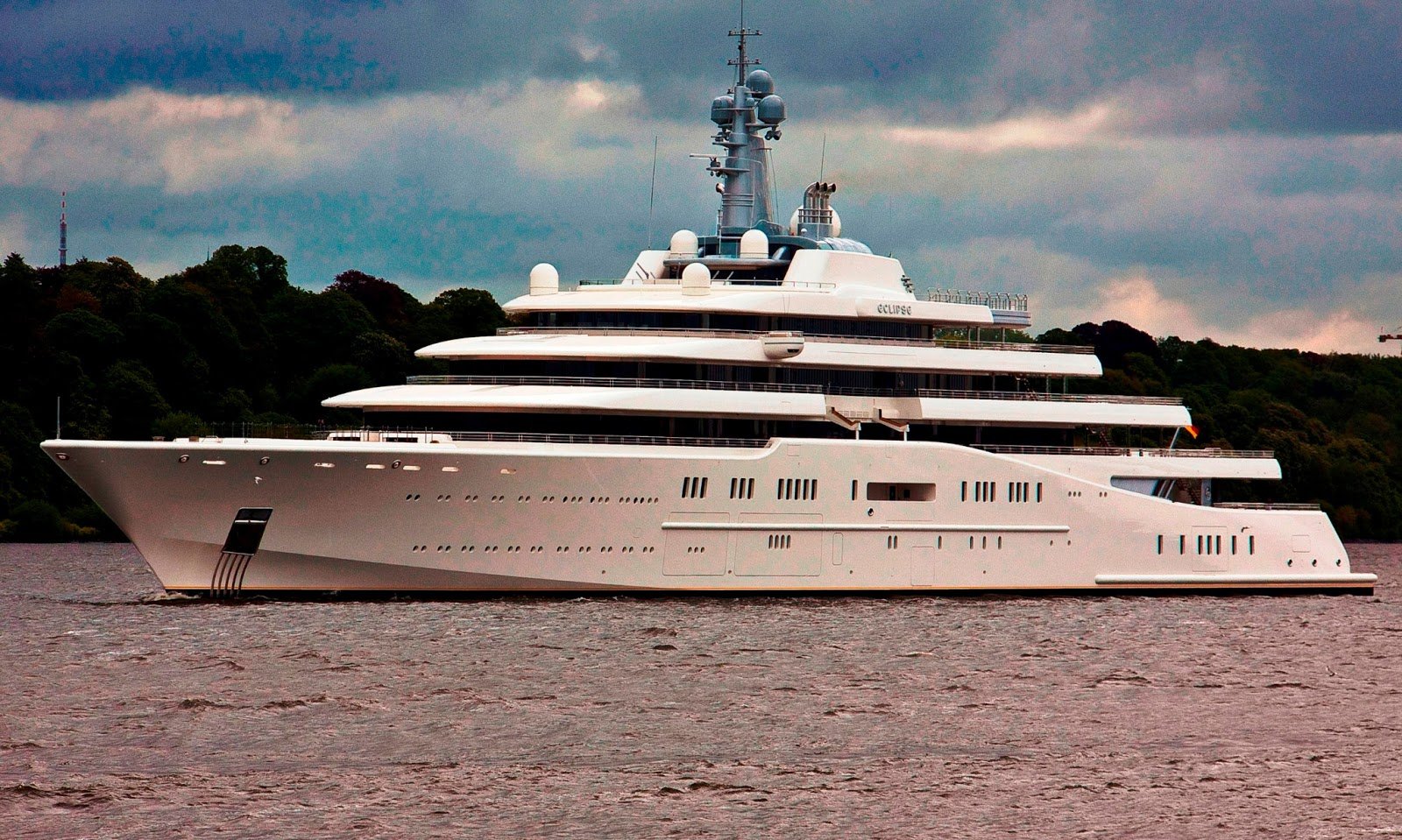 With a length of 528 feet, approximately 70 crews man this vessel. This yacht was launched and was introduced to the world for Roman Abromavich, a Russian Billionaire. The most distinctive feature of this second most expensive private yacht is its well-designed defense technology. It has its own intruder detecting system.
It can detect cameras and uses light to block it from taking photos. Of course, a very costly vessel should be well guarded in order to maintain the owner's privacy. This luxury motor yacht was constructed at Hamburg, Germany. It has 24 rooms for guests, 2 helicopter pads and a mini submarine.
1. History Supreme = $4.8 Billion
An anonymous Malaysian businessman owns this excessively designed yacht. History Supreme, also known as Baia 100 SUPREME, is uniquely decorated with bones of dinosaurs and tiny meteorites. The person who owns this has so much money to spend that he even decided to use almost 100,000 kg of gold and platinum to make it more elegant. The designer of this yacht has worked with so much passion that he never settled for any cheap material. Indeed, it deserves to be in the no. 1 post for the most expensive yacht in the world. Several parts including the dining area, the anchor and the deck are perfectly constructed with the use of precious stones.