Off with their heads
This work of art was spotted at a subway station on Lisbon, Portugal. We honestly can't tell if this is an artistic statement, and the head is supposed to be on the side, or whether this was an unfortunate mistake that went out of control. Perhaps the tiles were attached like this as a mistake, and they tried to pass it off as modern art.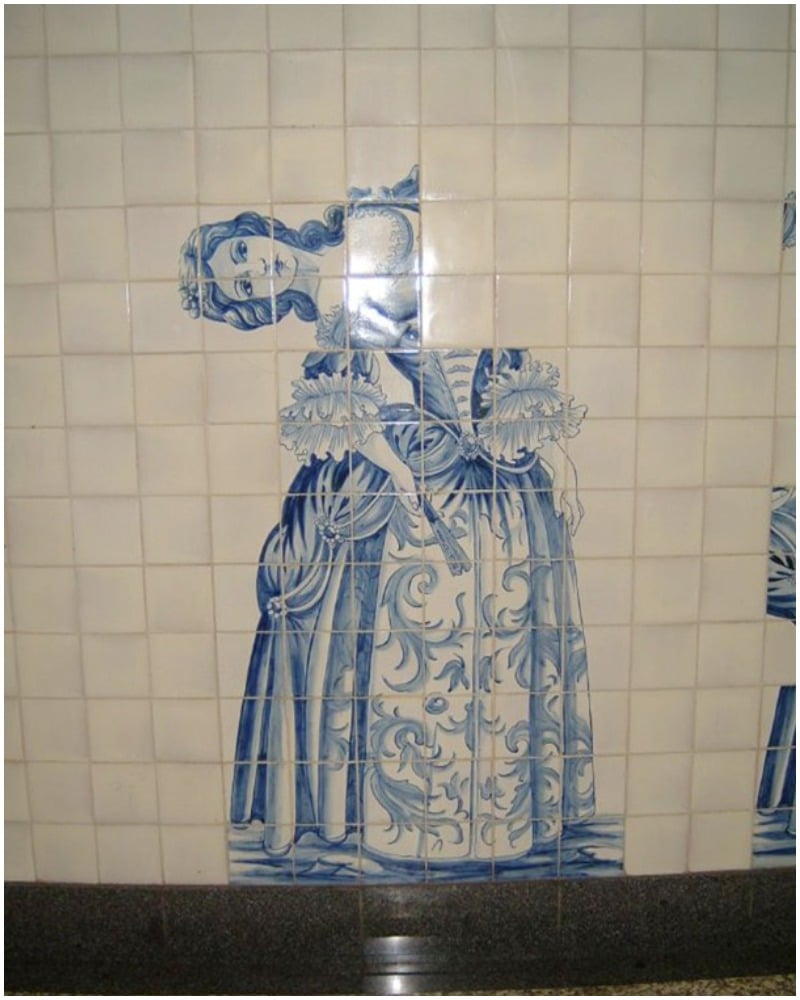 Some people say this was the artist's intention, but who knows? Either way, it's quite irritating to look at, and we're getting this unexplained urge to straighten her torso. Does anyone else tilt their head while looking at this, or is it just is?