Yoda And 'Baby Yoda' Are Different Characters
Baby Yoda took social media by storm as he took the top spot for trending topics when the Disney+ exclusive series, The Mandalorian, started. Both The Mandalorian fans and Star Wars fans got hooked when they first saw this very cute resemblance of Master Yoda. However, it was confirmed that despite being from the same species, they are not the same Yoda, baby Yoda's name is Grogo.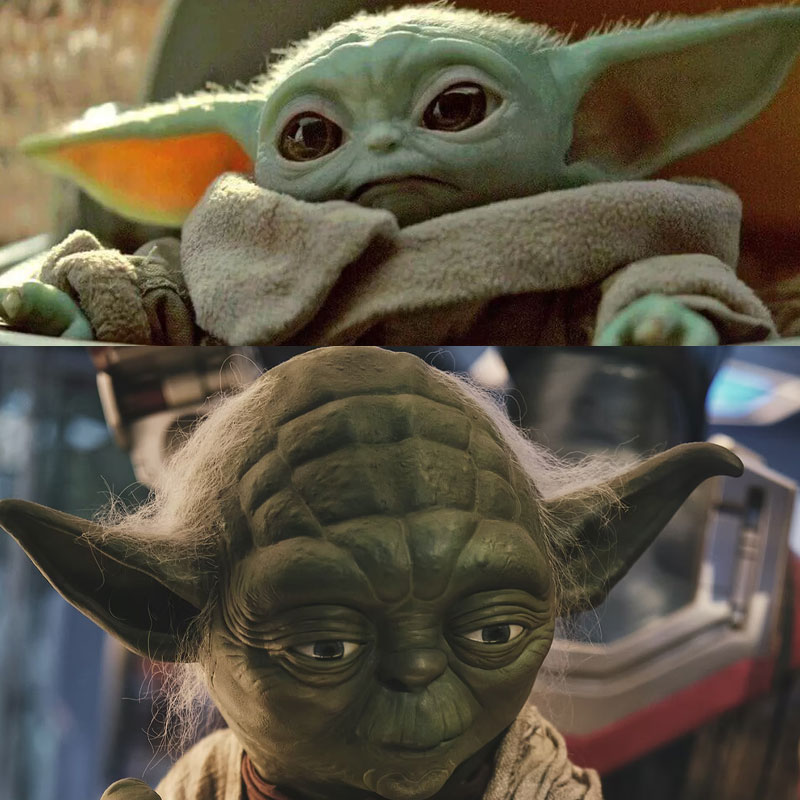 One of the reasons is that the Mandalorian takes place after the timeline of the original trilogy films. Several theories have already surfaced to investigate the real relationship between the two, despite the fact that Master Yoda disappeared in the original trilogy. Also, Baby Yoda is revealed to be 50 years in infancy, thus, eliminating the possibility that he is Master Yoda.