Reaching for the stars
Even if you weren't around in the 60s, you probably heard the name Evel Knievel. That's because he was the most acclaimed stunt performer of the period, and his playground was, you guessed it, Vegas.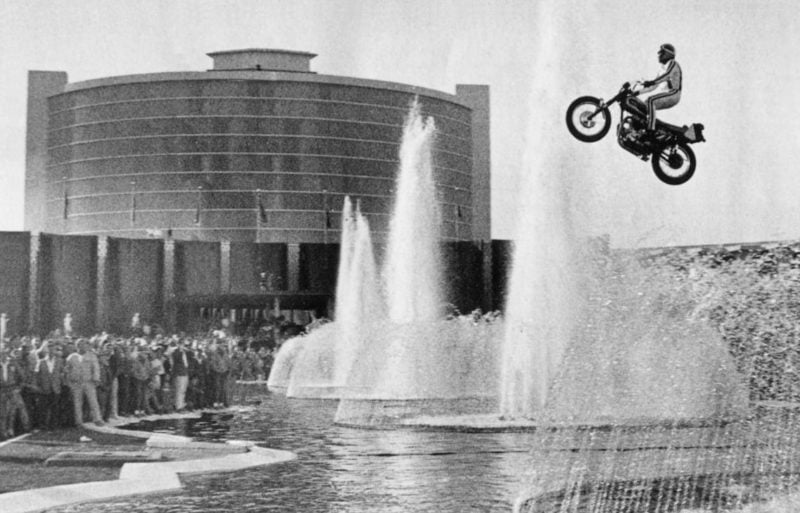 Evel Knievel had a long romance with Vegas, and he was the first stunt man that decided to jump over the famous fountains of the Caesars Palace. This photo captures him during the amazing stunt at 1967.