Nicolas Cage t-shirt
This is for people who want to take their Nicolas Cage swag to the next level. The shirt, much like the pillows, comes in plenty of different designs, for every mood of the day.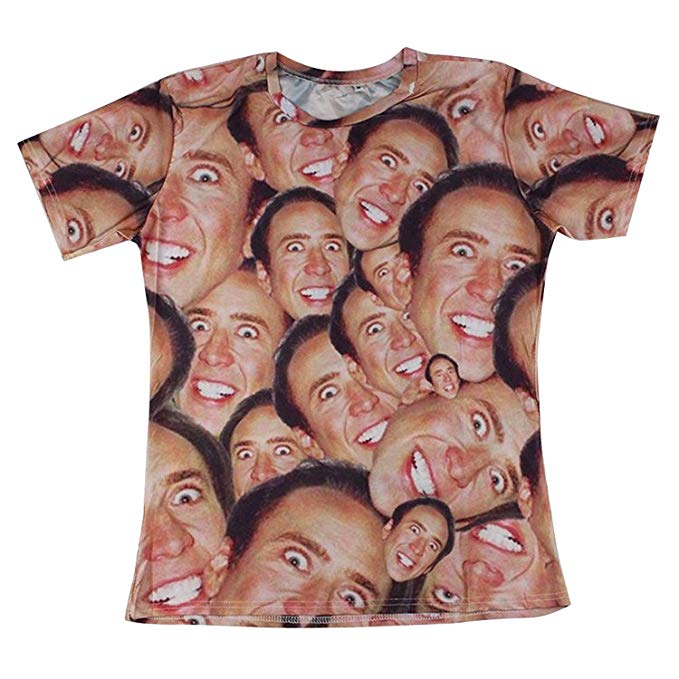 Add this to your Nicolas Cage pillow and you have a complete set. We don't know what it is, but something about Nicolas Cage's face makes people want to put it on absolutely random things.