Got the right wrong number
Let's say you got a phone number from a girl named Amy at the bar. After texting the number, the person on the other end says he's not Amy and that you got the wrong number. Obviously, Amy gave you a fake number, right? Well, in the picture below, that's not what this person believes.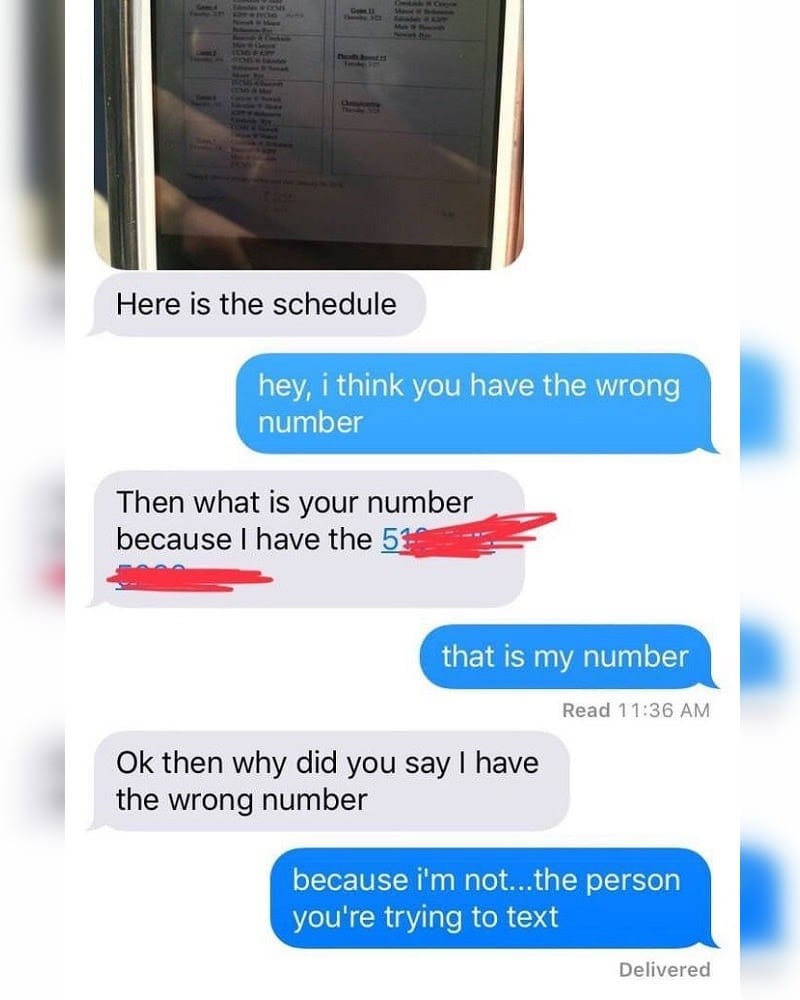 After texting someone and providing them with a class schedule, the receiver politely lets the guy know that he messaged the wrong person. That's impossible since the recipient's number is the number he texted. That'd be like calling 911 and asking for Joe, then complaining that Joe's number is 911 because that's the number you called.