Butchering the English language
There's a problem with the American school system. In school, kids are taught to sound-spell a word or attempt to spell out a word by how it sounds. More often than not, kids will get it wrong, and the teacher has to go back and correct the mistake.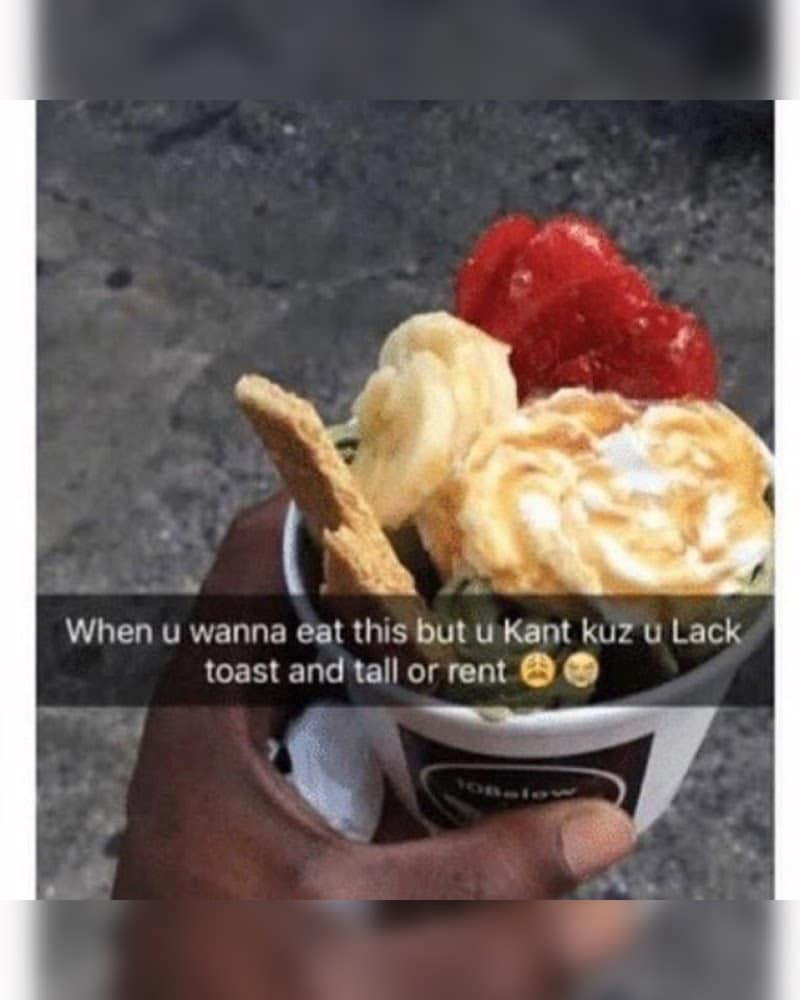 Here's a real-life example of sound-spelling gone totally wrong. The poster could let his followers know about his lack toast and taller rent with different wording. There's an entire subreddit dedicated to showcasing how people have butchered the English language. It's called r/BoneAppleTea, and you'll see several posts just like this one.