Everyone enjoys a thriller or a drama that takes you to a whole new imaginary world – but did you ever think that these imaginary worlds depicted in movies become the reality for the movie stars? You'd be surprised (and maybe horrified) to learn what some of the A list actors do in preparation for their roles. As if it isn't enough that some roles are more complicated in their nature, actors go to extreme lengths in order to perfect their roles – they want to deliver the best performance of their lives in every film, but sometimes it nearly costs them their lives. Method acting is when an actor (or actress) completely dedicates themselves to the role, and this article proves how far actors have gone to win the much-desired Academy Award.
Heath Ledger in The Dark Knight
Heath Ledger had a talent for embracing every character he had to play and giving the performance of his life in every film. When it comes to a role such as the Joker in the Batman franchise, it takes a lot to get into character.
To prepare for the role of the joker, Ledger shut himself up in a hotel room for over a month, during which time he had no social contact whatsoever. During the time spent in the hotel, he scribbled for himself thoughts the Joker might have, starved himself and went through a depression, for which he was later medically treated.
Christian Bale in The Machinist
Christian Bale's weight loss for his role in The Machinist is one of Hollywood's most famous incidents where actors put themselves in danger for their job. For this psychological thriller, the actor had to lose no less than 60 pounds in order to fit the character of an insomniac.
What's even more crazy is that he had to gain back all this weight and more within six weeks, in order to fit his next role as Bruce Wayne in Batman Begins.
Adrien Brody in The Pianist
Adrien Brody took method acting to the next level. In order to get in character for his role in the historical drama, he decided he had to lose everything to be able to illustrate a man who's lost everything.
He broke up with his girlfriend, sold his car, house and all material possessions, and left for Europe, where he lived in seclusion for several months, during which he lost 12 pounds. You can say his hard work paid off, though, as the role earned him the Academy Awards for Best Actor.
The cast of One Flew Over the Cuckoo's Nest
Jack Nicholson, together with the entire cast of One Flew Over the Cuckoo's Nest, spent a period of time living in the psychiatric hospital where the movie was later filmed. They operated as actual patients and participated in therapy sessions.
The time spent at the mental asylum affected the actors more than they had expected, as Danny DeVito made an imaginary friend during this time, and Sydney Lassick suffered a mental breakdown during the filming.
Nicholas Cage in Birdy
This is one of the most extreme things an actor ever did in preparation for movie roles. For his role as a suffering veteran in the acclaimed movie Birdy, Nicholas Cage inflicted physical pain on himself, to sympathize with the pain of this character.
He did what many of us would consider a proper nightmare – having a few teeth pulled out (without anesthesia!), and as if that wasn't enough, he walked around for several weeks with his head wrapped in bandages, causing his skin severe infections.
Halle Berry in Jungle Fever
This was the first film role for the young actress, and she wanted it to make her a name in Hollywood. To prove her dedication to the role of an addict, Berry never showered once during her time on set.
Her costars didn't appreciate the smell, but they appreciated her deduction for the role. Being dirty and smelly helped her get into character as an addict.
Michelle Williams in Marilyn
Bringing to life the American idol Marilyn Monroe is bound to be an interesting role, but a challenging one. Williams also had to suffer quite a bit to perfect her act as one of America's greatest models of all time.
In order to imitate the famous walk of the model, Williams tied a belt around her legs. After spending weeks studying her character, Williams said she felt as if Marilyn Monroe had taken over her.
Jared Leto in Suicide Squad
A crazy role requires appropriate preparation, and the role of the Joker in Suicide Squad is definitely crazy. Jared Leto followed Heath Ledger's footsteps, and much like his predecessor, some would say he went a little too far during the filming of the movie.
Leto sent his costars creepy love letters, bullets and a dead rat. When things started to get out of hand, the production hired on-screen therapists for the cast members.
Hilary Swank in Boys Don't Cry
Academy Award winner Hilary Swank did everything in her power to make this the role of her life, and it worked. Since she was portraying a real story, it was important for her to make the character as realistic as possible.
That's why for the duration of the filming, Hilary Swank became a boy: she cut her hair, she wrapped her breasts in bandages, she wore plastic genitalia and only answered to a male's name. We'd say this is taking it too far, but her role in this film was priceless.
Margot Robbie in I, Tonya
Maybe she didn't have to become a boy for a month, but to perfectly portray the real-life story of the professional ice skater, Margot Robbie put a lot of effort into her preparation for the role.
Robbie learned professional ice skating on the ice rink and practiced it several hours a day for five whole weeks. Talk about special effects – this performance was completely natural.
Val Kilmer in The Doors
Portraying the character of Jim Morrison is a big responsibility, especially for people who spent their childhood listening to The Doors. That's why Val Kilmer took his role with utmost seriousness.
Much like Hilary Swank, Michelle Williams and others portraying real characters, Val Kilmer got everyone on set to refer to him as Jim, and he learned no less than 50 of his songs, though only 15 were necessary for the role. That's what we call method acting at its finest.
Charlize Theron in Monster
Charlize Theron is another actress who changed her appearance completely in order to make her role as believable and realistic as possible. Depicting the role of serial killer Aileen Wuornos, the actress got a complete makeover during the filming of Monster.
Her skin was layered with tattoo ink to make it match that of the real Wuornos, she wore dentures, her hair was thinned and repeatedly fried, and she shaved her eyebrows. By the end of the whole process, the beautiful actress was in no way recognizable.
Leonardo DiCaprio in The Reverent
This one is hard to compete with – during his role in The Reverent, DiCaprio slept inside real animal carcasses. This becomes that much harder when you're a given – like Leonardo DiCaprio.
Not only did he sleep inside dead animals, but he also had to break his vegan lifestyle by eating raw meat. This seems like one of the biggest sacrifices actors did for a role, taking method acting to the extreme.
Natalie Portman in Black Swan
Natalie Portman's dedication took a toll on her health, and after the movie came out, she admitted there was a point during the rehearsals for the part of the ballerina where she was afraid for her life.
Much like Margot Robbie for the role of the ice skater, for her ballerina role Portman had to spend eight hours a day rehearsing her dancing and lose twenty pounds. This was taking it a bit too far for the fragile actress, and she dislocated a rib during rehearsals.
Nicholas Cage in Ghost Rider
Nicholas Cage, as we previously saw on Birdy, is a fan of method acting. He dedicates himself completely to any role he's playing, even if he isn't a fan of the film – like the case in Ghost Rider.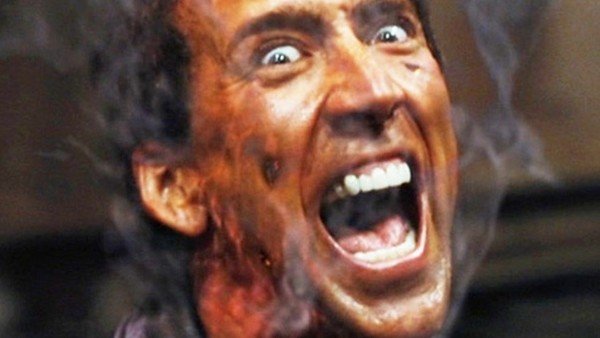 Preparation for this film for Cage involved carrying with him Egyptian symbols to invoke ghosts and spirits, wearing heavy makeup to look like a ghost, and refusing to speak with his costars in between scenes, for some unclear reason.
Ashton Kutcher in Jobs
Portraying a real character, Ashton Kutcher wanted to be as close to reality as possible. That's why he went on a complete fruit diet, just like the real Steve Jobs (does it have anything to do with the Apple symbol?)
This kind of diet is not for everyone, though, and it's particularly dangerous when you embark on it without medical consultation. Kutcher suffered from severe vitamin deficiencies and was hospitalized two days before filming began.
Shia LaBeouf in Fury
LeBeouf wanted his role to seem as believable as can be, and so portraying a soldier on the battlefield, he cut his cheek and kept the wound open during the entire shooting of the film, to make his suffering real.
He didn't settle for just cutting his cheek (was it not painful enough?), but he also pulled a Nicholas Cage and pulled out one of his teeth. And if that's not enough, he pulled a Halle Berry and didn't shower during the month he spent on set.
Daniel Day Lewis in My Left Foot
This was the role that gained Daniel Day Lewis his reputation, and for a good reason – he did everything he could to perfect this role and really get into character. To help maintain the hunched position of his sick character, the actor reportedly broke his two ribs.
The actor refused to leave the wheelchair between takes and functioned as a handicap in his real life – he required help for eating and dressing, just like his character.
Robert DeNiro in Taxi Driver
There's a reason why Robert DeNiro is one of Hollywood's most acclaimed actors – because for two of his earliest roles he assumed method acting to make them perfect.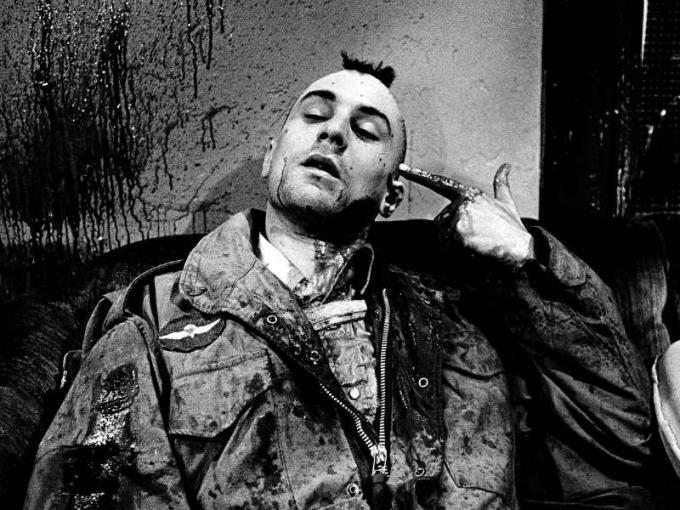 In preparation for his role in Taxi Driver, he got a fake and therefore illegal taxi license and used it to operate as a taxi driver and drive people around New York, 15 hours a day.
Anne Hathaway in Les Misérables
In Les Misérables Anne Hathaway was far from her comfort zone of films such as The Princess Diaries or The Devil Wears Prada, where she plays a real princess or a New York princess.
Hathaway admits she was obsessed with the role because that was the only way to make it convincing. For example, she ate nothing but oatmeal paste for weeks and lost 25 pounds to look appropriate for her part.
Johnny Depp in Fear and Loathing in Las Vegas
Johnny Depp isn't afraid of taking on bizarre roles, on the contrary, he embraces them. That wasn't any different with his role in Fear and Loathing in Las Vegas, where he plays the ludicrous Hinter Thompson.
During the filming, he slept right next to containers of dangerous explosives and smoked nearly a container of gunpowder.
Jodie Foster in The Silence of the Lambs
For her role in this thriller, Foster spent time as a real Quantico trainee, to work closely with serial killers and learn their psyche.
In a later interview, she said that if there's one thing she had learned, is that serial killers are completely unexpected and would go to extreme lengths to enable their crimes.
Robert Pattinson in Good Time
We all know Robert Pattinson as the charming vampire that swipes Bella off her feet, but in reality, he is a lot more than that. For his challenging role in Good Time, Pattinson assumed method acting to prove that he is not just an actor for teenager movies.
To prepare for his role as a thief, he took on a job in a car wash in New York. He also lived in the same basement apartment in Harlem as his character, and he would act as his character – for two months he never changed in clothes or his sheets and wouldn't open the curtains.
Rooney Mara in The Girl with the Dragon Tattoo
Perhaps the craziest thing Rooney Mara did for this role was getting all the piercing her character had (including in intimate places) – that's right, it's not a prop or makeup or special effects, Mara had her entire face pierced for this role.
Mara said she felt it was necessary to get these piercings, but also that these piercings and tattoos made her feel as if she was constantly wearing a costume.
Angelina Jolie in Gia
Angelina Jolie felt personally connected to the role of the drug addict Gia Carangi, and she wanted to perfect it in the hopes that the process would help her cope with her demons.
To capture her character's loneliness and isolation, Jolie broke all social connections with her friends and even her husband. Soon after the movie, the couple divorced, but who's to say if it had anything to do with the role?
Adrien Brody in Houdini
After giving up everything that he had for the preparation of his role in The Pianist, anything else that the acclaimed actor is willing to do for a role shouldn't come as a surprise.
For his role as magician Harry Houdini, Brody performed almost all the magic tricks and stunts in the film (he studied magic as a kid, so he had an advantage there, but it still required thorough preparation). Most amazingly – he also performed the stunt where he escapes from a straitjacket while hanging upside down – that's not something he learned as a kid.
The cast of The Blair Witch Project
Everything that happens to the characters in the movie (except for the mythical witch, of course) was real. The actors were sent off into the woods only with GPS devices and no contact with the crew or the outside world.
During the filming, the actors were in a constant state of anxiety, as they were stranded alone in the woods, not really knowing what the production had planned for them.
Kate Winslet in The Reader
Her role in The Reader won the actress her first and only (so far) Academy Award for Best Actress, but it wasn't easy getting there. the actress said that the difficult role took its toll on her.
Her role in The Reader was emotionally challenging to handle, and the actress said it took her months to break free from the haunting character and finally leave it behind. However, that was nothing compared to what she did for the titanic – stalking the director for months to convince him to give her the part.
Jamie Foxx in Collateral
Inspired by Robert DeNiro, in preparation for his role in Collateral Jamie Foxx got a license and drove a taxi around the city of New York. He also had to practice racing for several scenes of the film, and he did so on a speedway in the Mohave Desert.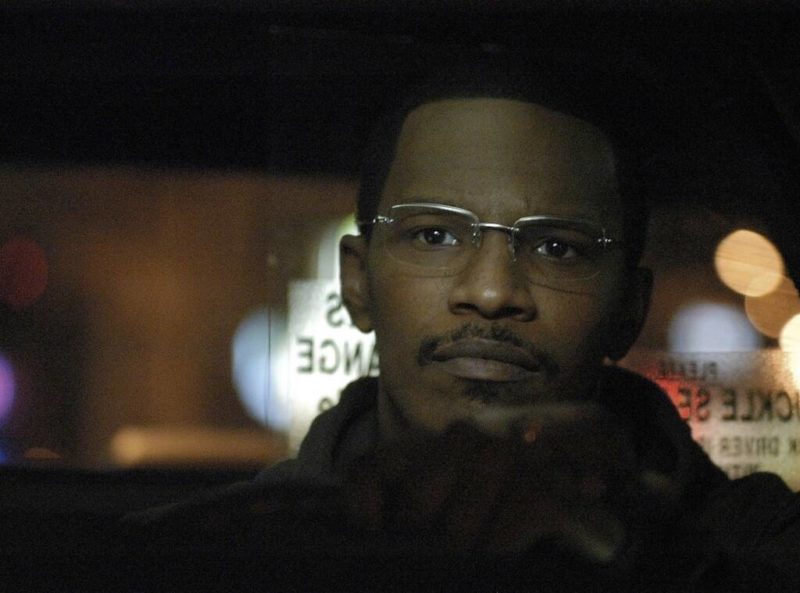 This is nothing though compared to what he did for his role in The Soloist, when he had his teeth chiseled down to make his appearance more appropriate for a character of a mentally ill homeless.
Marlon Brando in The Men
Taking method acting too far yet again, previous to the filming of the movie, Brando spent weeks living in a Veterans hospital, assuming the identity of a veteran and living as a paraplegic.
Much like Daniel Day Lewis in My Left Foot, Brando refused to leave the wheelchair between takes and stayed on it off-set during the months of production. Eventually, he confessed his identity to the real veterans in the hospital, as they became close friends during the time he spent there.
Johnny Depp in Pirates of the Caribbean
The character of Jack Sparrow is legendary in Hollywood and is known mostly thanks to the actor behind it.
Cast members and production say that Depp never came out of character during the filming. As reflected in the movies, Depp became pirate Jack Sparrow.