There are two kinds of people in the world – burger people and pizza people. If you belong to the first category, you've come to the right place. A burger with a side of fries is the ultimate meal for many of us, and there's almost nothing that says "America" like a good burger. Even vegetarians couldn't live without their veggie burger. Some people would travel for miles in search of the best burger around, and we've got you covered with a short list of some of the best burgers in the world.
Luger Burger
Grab one of the world's best burgers from one of the oldest steakhouses in NYC. It is constructed from porterhouse trimmings, and would make a great big lunch or dinner delight.
The Gordon Ramsay Burger
At the Planet Hollywood in Las Vegas, Nevada, chef Gordon Ramsay's burger restaurant, has constructed one of the best burgers in the world. People stop from all over to taste his delicious burger.
La Vaca Picada Burger
We realize you don't need another reason to visit Madrid, but we'll share it anyway: In Madrid, Spain, you'll find the La Vaca Picada Burger restaurant, which serves an amazing burger with a unique Spanish flair. With fresh cheeses from Spain, a baked bun and premium beef, the flavor of this burger is to die for.
Buckhorn Burger
It makes sense that one of the best burgers in the world can be found in Texas don't you think? In San Antonio, Texas, you can grab this spicy burger that might burn your mouth. Lovers of chili pepper and spicy Mexican will enjoy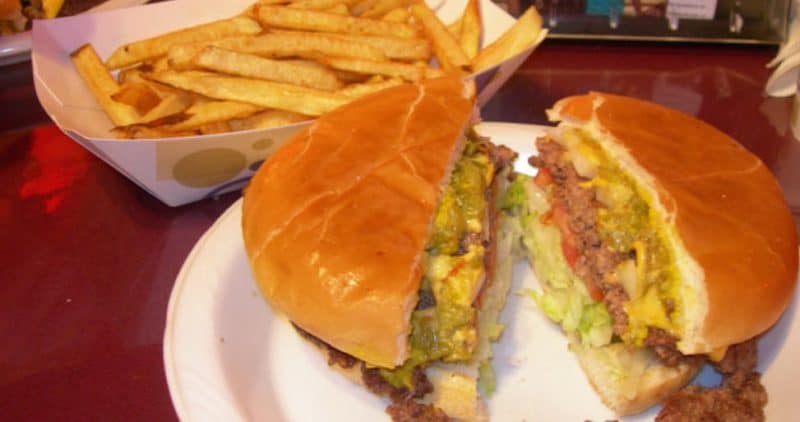 Royale Eatery Burger
South Africa has a lot to offer, other than breathtaking views and exotic animals. In Cape Town, South Africa, this fresh and juicy burger is a must try. The toppings complement the flavor of the meat. The burger is a bit small so It may leave you wanting more.
The BBI
This burger located at BBI in Berlin, Germany, is considered to be the highest-rated burger in all of Germany – and that says a lot! They know their way around meat. While sausages are a national food in Germany, they know a lot about burgers as well. Next time you plan a trip to Germany – don't forget to include them on your list.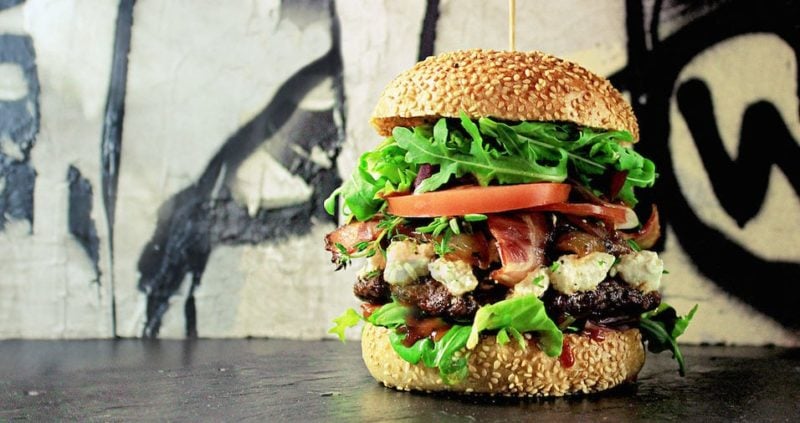 J. G. Melon Hamburger
In Yorkville, New York City, J.G. Melon is an old-time pub that is known for their melt in your mouth burger, that includes loads of bacon. The only issue is that it is on the smaller side.
Sirloin Burger at Le Pub
In Miami, Florida, this burger made from 100% sirloin beef. It is said that once you take a bite you are forever addicted.
Flippin' Burger
This burger from Stockholm, Sweden is not only the best burger in Sweden, but it has also been considered one of the best tasting in the world as well.
The Rustic Canyon Burger
In Santa Monica, California, Rustic Canyon is considered to make the best burger in California. Many California locals and established figures have been known to frequent this spot.
The Au Cheval Cheeseburger
This burger from Chicago, Illinois, has been called the most perfect griddle burger in America.The patties are crusty, the fries are fried in lard, and just about everything about this burger should be perfect. Multiple magazines call this the best in the country.
PNY Burger
Paris is known as the city of croissants and sweet pastries, but it has pretty decent burger joints as well. In PNY Burgers, all the ingredients are made fresh in-house daily – from the patty to the sauces. American ambassadors in France have been known to frequent this location and rave about their amazing burgers.
Heart Attack Grill Burger
In Sin City Las Vegas, Nevada, women dressed as nurses are serving up crazy burgers. Famous for their Quadruple Bypass Burger that weighs a whopping 3 pounds. Customers are required to wear hospital gowns. Also anyone more than 350 pounds eats for free. Interesting concept created by the self-proclaimed "Burgerologist" owner.
Louis' Lunch Burger
In New Haven, Connecticut, this old fashioned juicy burger sandwich has an amazing amount of unbelievable flavor. The burger costs only $5, in order to keep the historical accuracy of the location, and the burgers alive that they have been serving for a long time.
The Husk Cheeseburger
This Southern burger from Charleston, South Carolina has homemade buns which are steamed, sliced, toasted, and smeared with butter and beef fat. The actual burger patties are a blend of chuck and hickory-smoked Benton's bacon, seared on a ripping-hot nonstick griddle. The homemade sauce, cheese, and other goodies are all added as well.