Is this elevator messing with me?
Once again, so many questions come to mind, we don't know where to begin. It all boils down to one question: why? We would like to know who designed this elevator, or who's the one responsible for this, and ask them why they thought it was a good idea to put the floor buttons in random order, in a building with 40 floors.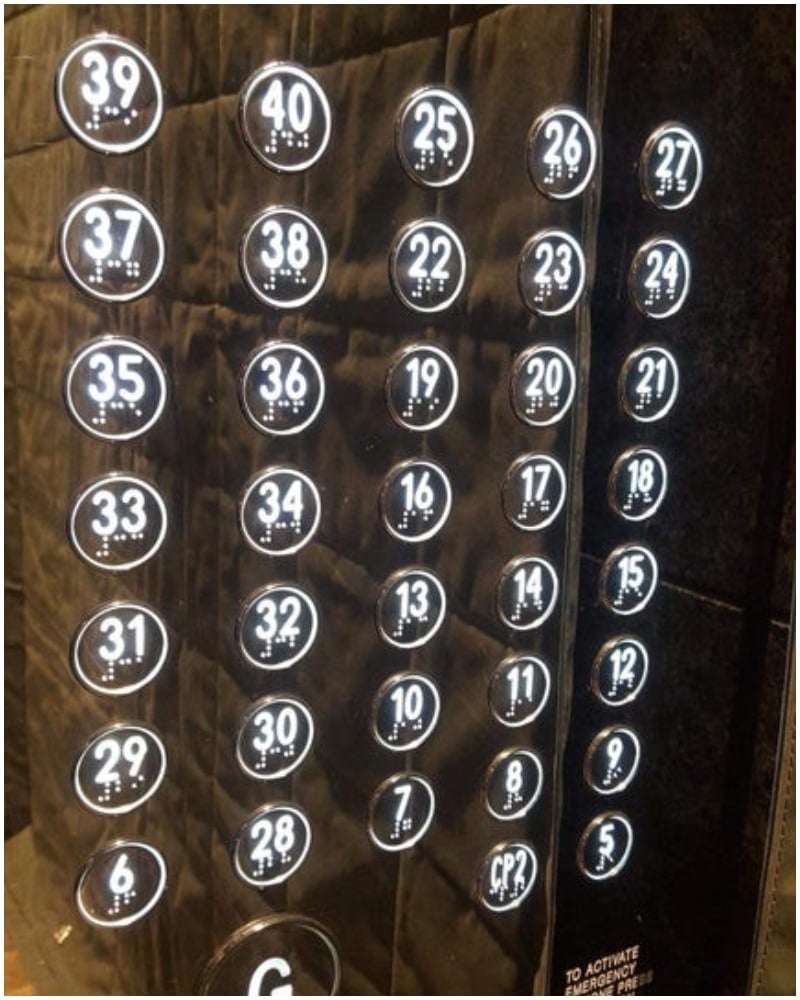 Is this some sort of a mean joke? Is this supposed to be a game? What happens if someone's in a hurry, and it takes them five minutes to find the right floor? We think this is just another job done poorly. The longer we look at it, the worse it gets: the numbers aren't just messy, but it doesn't even include all the floor numbers.