Did you ever wish you could pay someone to stand in line for you? Fantasized about sharing a glass of wine with your cat? Wondered about the meaning of life? Turns out you can buy all these things and more online – a person to stand in line for you, wine for your cat and even the meaning of life (for a surprisingly reasonable price). We all know that the internet is full of weird things; some of the items on the list are incredibly useful while are others are plain weird, but one thing is sure – some of these items are beyond your wildest imagination. This list of stuff you can buy online will make you wonder who comes up with those ideas, and even more puzzling – who buys them.
Nicolas Cage pillow case
The Nicolas Cage pillow case comes in a hundred different designs, shapes and sizes, to fit all your Nicolas Cage needs.
you can find it on Amazon, Ali-express, Etsy and other websites, and the prices range from $4 to $30. You can have him smiling, frowning, or go with the classic Nicolas Cage dreamy gaze.
Someone to stand in line for you
This is no joke, but an actual pressing need for some people. You know those people who absolutely can't stand to stand in line? Turns out you don't have to!
For just $17, you can hire a professional "tasker" – someone who can replace you in line for any purpose, be it a restaurant, a crowded event or anything you can come up with.
Nothing
This big bowl of nothing was made especially for people who say they "want nothing" for their birthday. Now Amazon offers people nothing, literally. What does nothing look like, you wonder?
Amazon sells a "deluxe" box of nothing starting at $11.95. Next time, think twice before you say you want nothing, because people might take you a little bit too seriously.
Pillow boyfriend
This one is a classic – a pillow boyfriend. Who of us didn't toy with the idea of having a pillow boyfriend to cuddle with through these cold nights?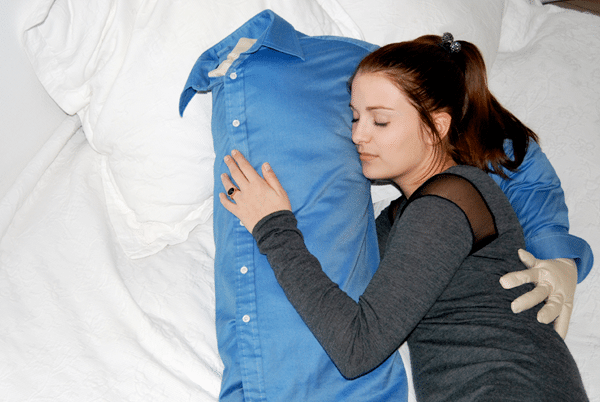 This is no longer a dream – the pillow boyfriend comes in different shapes and sizes for only $40.
Cow wall decal
Houses today all look the same, with IKEA furniture covering every bit of free space. Well, you can be sure that with this cow wall decal, your house will look like no other.
If you're not into animals, you can also buy various wall decals of senior citizens doing random everyday tasks, such as brushing their teeth or driving their scooter.
An imaginary friend
We already established that you can buy anything online, so why not an imaginary friend? If you're lonely and looking for some company, stress no more. It turns out that people are selling their imaginary friends online.
This is not something you can find on Amazon or eBay, though, but people are selling their imaginary friends on forums. You can choose the one most suitable for you according to the description.
Air from Kobe Bryant's final basketball game
Much like the box full of nothing, this is a bag full of air. But not just any air – the air from Kobe Bryant's last basketball game.
Hurry up, sports fans, and get yourself some air from Kobe Bryant's final game. This bag of air was put on auction starting the bid at $15,000.
Nicolas Cage t-shirt
This is for people who want to take their Nicolas Cage swag to the next level. The shirt, much like the pillows, comes in plenty of different designs, for every mood of the day.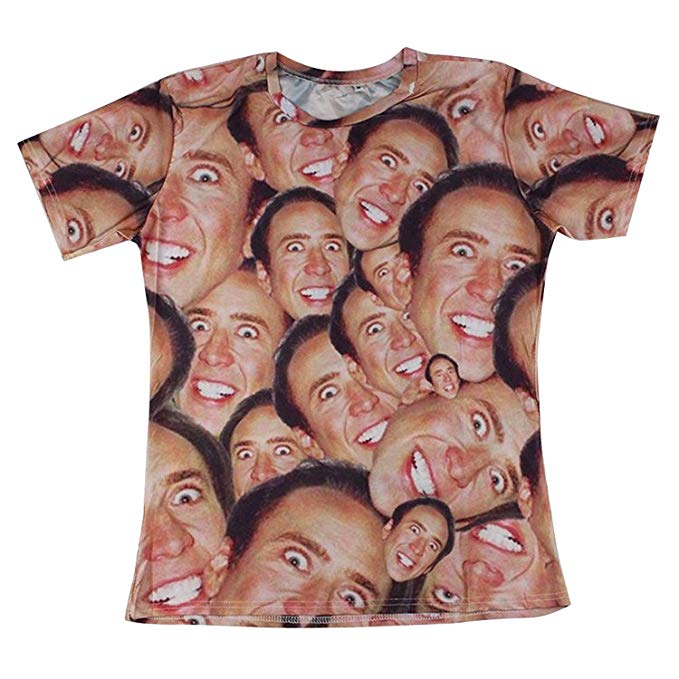 Add this to your Nicolas Cage pillow and you have a complete set. We don't know what it is, but something about Nicolas Cage's face makes people want to put it on absolutely random things.
Bacon scented mustache
Everyone has a favorite scent, the scent that takes you to your quiet place. For some people it's the beach, for others it's a flowery field, and for others this is the scent of bacon.
Amazon offers a bacon scented mustache, and it fills two needs in one product – smelling the heavenly scent of bacon all day everyday, and looking extremely manly while doing so.
A dog dryer
Every dog owner out there knows that dogs drying naturally can be a real nuisance. That's why the person who invented this patent must've been a dog owner.
Now it no longer has to be a bother – you can wash you dog or let him run free in the rain or under the sprinkler without having to worry about cleaning the house. This item is for sale on Amazon for only $39-95.
Keyboard waffle iron
If you're tired of the old square waffles and looking to spice up your breakfast, you might find this item interesting – a keyboard waffle iron, to unleash the nerd inside you.
This thing is sure to spice up your sleepovers and make an impression on your friends. And if you're not a fan of computers, you can buy other shapes of waffle irons.
Britney Spears bubble gum
Oops I did it again refers here to the time you bought another useless item online. This time it's a piece of bubble gum the star chewed and spat out during a concert.
A woman saved this gum during a Britney Spears concert, and put it on auction. The winning lot was $14,000. This might seem crazy to you, but for those if us who grew up on her music, this is not something to be taken lightly.
A Nicolas Cage mug
Much like the pillow case, the Nicolas Cage mugs come in various shapes and sizes, and you'd be amazed how many different designs they have of the actor's face on a mug!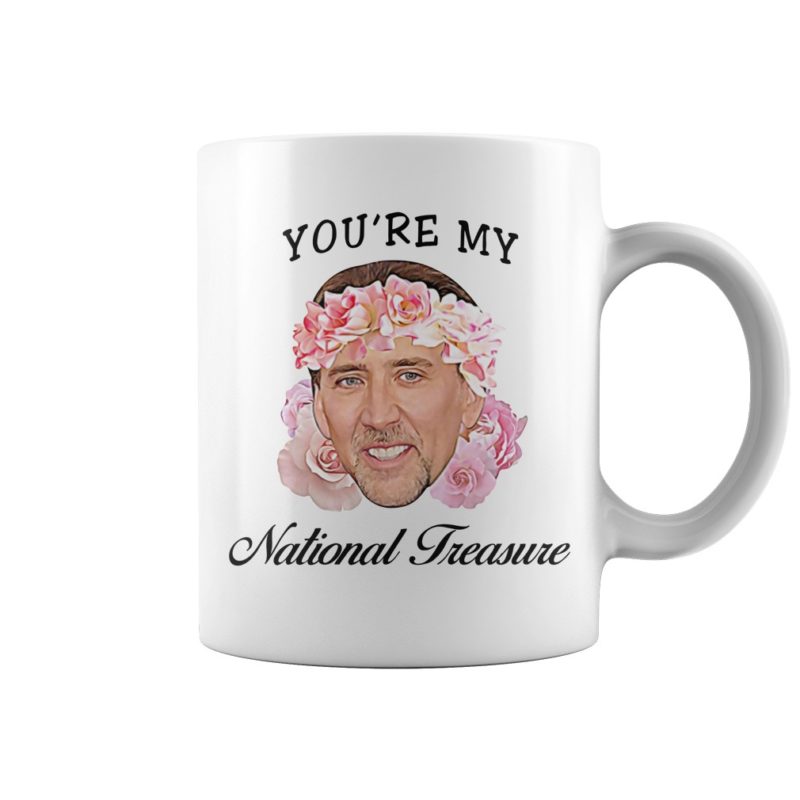 You can find this weird item in a surprising place – Etsy, the website where designers sell their one-of-a-kind designs. The prices differ according to the mug, and there are over a hundred of them.
The meaning of life
Everyone's always looking for the meaning of life. Well, your search for the meaning of life is over! Since the year 2000, you can buy the meaning of life on eBay for just $3. Yes, it's that cheap.
The meaning of life isn't shipped to you in a box, but after you pay for it, you simply stumble upon it one day. According to the seller, you will get this epiphany moment, suddenly realizing the meaning of life.
Celebrity French toast
After buying Britney Spears' gum, you can enjoy your favorite celebrity's half eaten French toast. Leonardo DiCaprio and Justin Timberlake, to name a few.
These French toasts are collected after the celebrities leave them behind and sold on auctions online. Justin Timberlake's French toast, for instance, was sold for $1,025.
Grass flip flops
These grass flip flops, sold on Amazon, aren't just extremely stylish, but they're incredible comfortable as well – for an eternal feeling of summer.
If you want to go on everyday feeling like you're stepping in a meadow, these flip flops are for you. They are sold on Amazon from $16 to $26.
A haunted rubber duck
There's nothing special about a rubber duck, but what about a haunted rubber duck? That's right, you can buy a haunted rubber duck – perfect for Halloween – for $107.
The person who sold it said the duck had mystical powers that he isn't willing to take responsibility for after selling.
A headband with mullet hair
If you thought you've already seen everything, think again. This is the item you never knew you wanted – "The Bobcat Mullet" is sold on Amazon at a special prize for only $9.99.
This bobcat mullet will take you back to the simpler times of the 80s without ever having to leave your house.
Framed tweets
Your favorite tweets turned into fine art – what more can a person ask for? Now you can enjoy these words of wisdom even when you're offline, and have them hanging on your wall.
You can choose from a large variety of tweets, and it comes in different categories – pop stars, sports players, and let's not forget about the politicians.
All white puzzle
This is an all-white puzzle, no picture or anything. The best thing about it is you can't go wrong with it – it's impossible not to solve this, it's all white.
This puzzle might be harder to solve than it looks, though, as it contains 1000 micro pieces. It's perfect for people who have a lot of spare time on their hands, and it's now sold for a special price for only $18.
1,500 live ladybugs
You can purchase 1,500 live ladybugs online. What for? We can think of plenty creative uses for this, such as using them to scare your friends in a Halloween prank.
These ladybugs are sold on eBay and Amazon from various sellers, but sadly they are currently sold out. An even more pressing question than who buys them, is who bags them?
Hawaii Coffee Tour in a box
This box allows you to pay a visit to Hawaii's famous coffee tour without leaving the house. It contains fresh coffee from Hawaii for only $34.99.
If you're in need for a vacation but don't have the money or time to spend on it, we've found a solution for you – with this box you can feel like you're sipping fresh coffee in Hawaii every morning.
Wine for cats
Why should only we get to enjoy wine and not our pets? This product is for all the cat women out there – to enjoy a quiet night in with your pet and your favorite drink.
Wine for cats is enriched with salmon oil and is sold on Amazon for less than $9. The wine is of course non-alcoholic, but it's sure to make your cat feel as fancy as you do when sipping this drink.
Bacon toothpaste
This product seems like it somewhat misses the purpose of brushing your teeth – why would you choose to smell like bacon all day?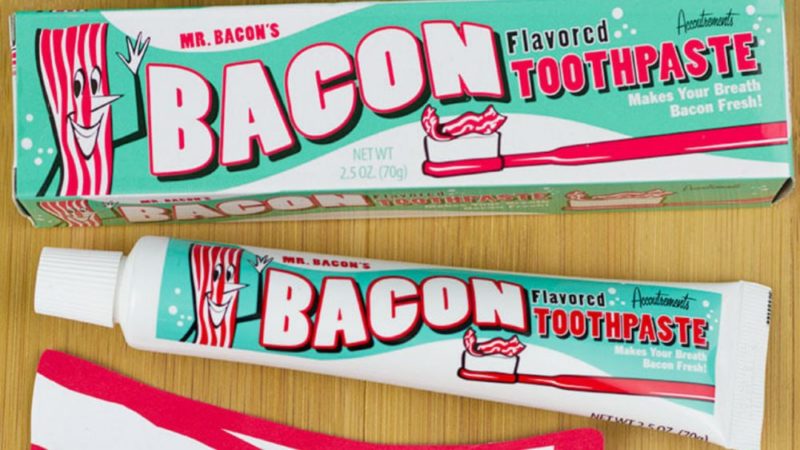 Much like the Nicolas Cage themed items, there are various bacon-themed unnecessary items online, from bacon scented candles, to a bacon-tasting mustache, and now this. But this is not all – if you want to make sure to keep this smell all day, you can use bacon scented gum, soap and lip balm.
Fanny pack belly
Also known as "the dad bag", this fanny pack belly looks like your average beer-loving dad's belly. It comes in different belly designs, called "the Bobby," "the Allen" and "the Derek," and the bellies surprisingly match the names.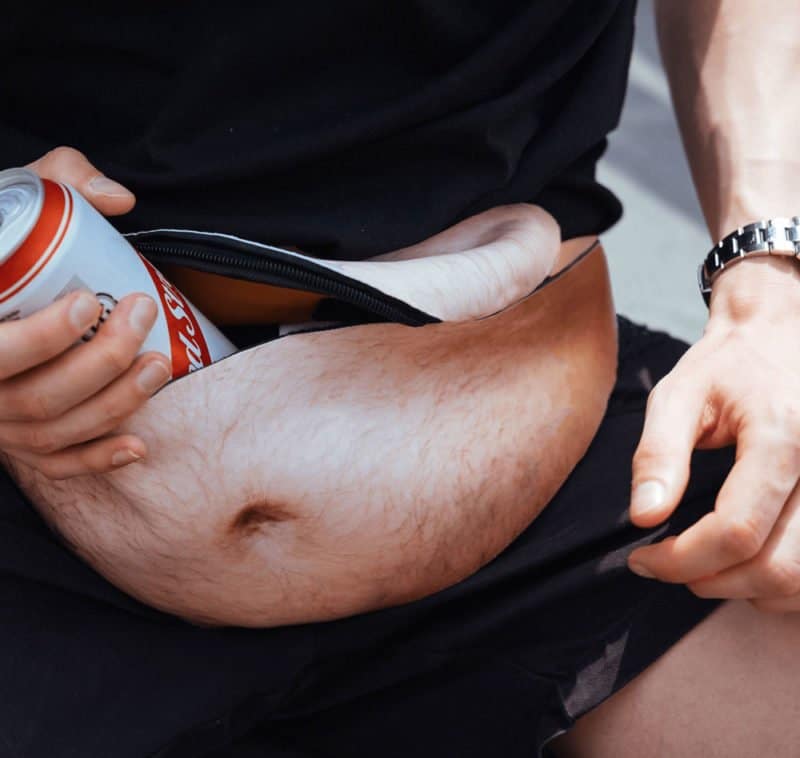 This is not only incredibly useful, but also a one of a kind fashion statement, for all the trend makers out there. Fanny packs already made a comeback, so why not fanny pack bellies?
Toe exerciser
This toe exerciser is perfect for people who are too lazy to leave the house to exercise – now you can get some exercise from the comfort of your bed, your office or anywhere else.
You might've never heard of such a thing, but turns out this is a real Pilates tool used by Pilates experts. If you want to get your Pilates on, go online now and order this toe exerciser.
World's largest coffee mug
But first, coffee: we've already established you can find everything on the internet – so you're sure to find the world's largest coffee mug.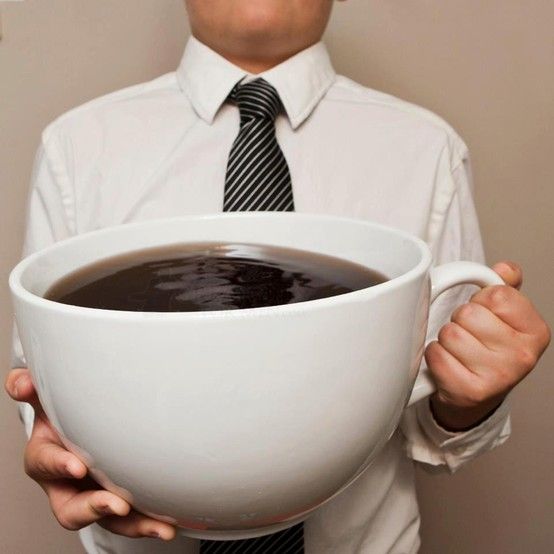 The only problem with this mug is having to make enough coffee for it might not be a simple task. This coffee mug, that weighs no less than 8 pounds, is for hard core coffee lovers.
An 8-pound bag of cereal marshmallow
This one is for the cereal lovers – you can purchase on Amazon an 8-pound bulk of cereal marshmallows for just $39. This bulk of cereal is ought to be a great gift for cereal lovers.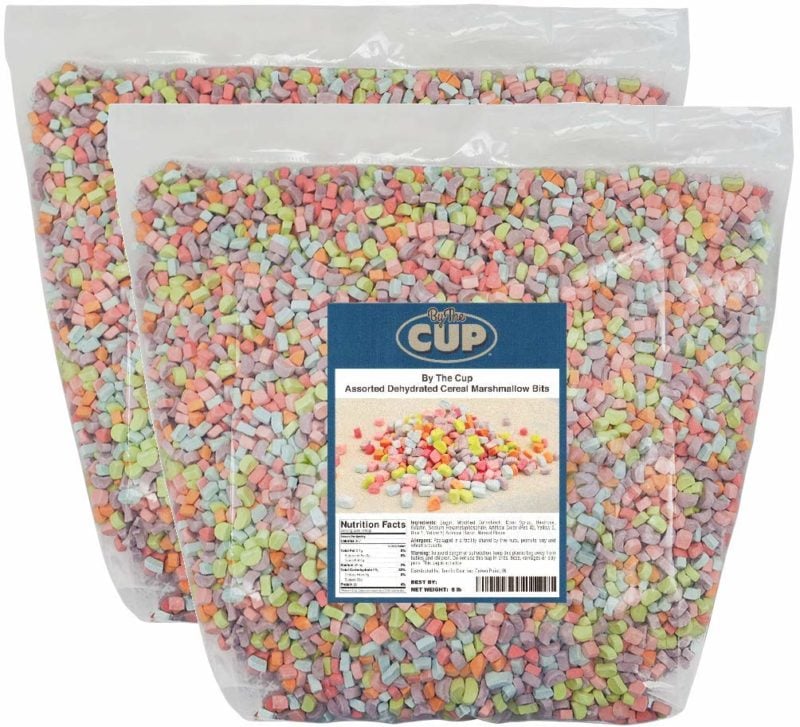 You can complete this breakfast with a celebrity French toast and a keyboard-shaped waffle. And the best thing about it – you'll never run out of cereal again.
Squirrel chair feeder
Do you have a friendly squirrel in your backyard? Why not get him a squirrel chair feeder? This appliance features a small chair with a spike for corn on the cob, for the squirrels to enjoy an afternoon snack.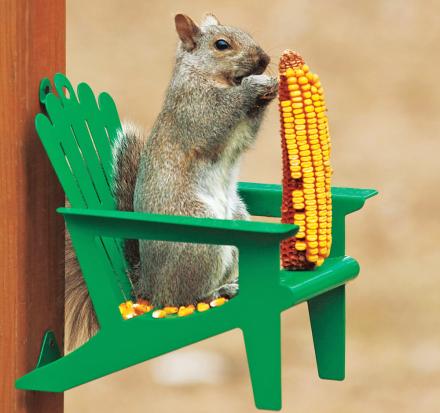 This item is sold on Amazon and other websites for less than $20 – corn cob or fruit are not included in the price.
Pizza lip balm
Pizza lip balms serve an important need – you can eat a salad and then enjoy the fine taste of pizza. This can also make a great gift for the holidays for friends and family – because who doesn't love pizza?
It comes in different topping flavors, from the classic margarita, to the good old pepperoni and Hawaiian for the more adventurous, and the prices range from $10-$20.
A book for cats
This is the perfect book for your cat to enjoy with a glass of cat wine. It has only one word in it, but the only word that really matters for cats – meow.
Incidentally, that's also the name of the book – Meow, the book for cats. It's not a joke, it's a real book, and it tells a story using the one word cats understand better than anything.
Elon's Musk – Air freshener
The name of this product is a good enough reason to buy it – an air freshener for your car with the face of Elon Musk on it that's sold under the name Elon's Musk.
This air freshener can go on any car (not necessarily a Tesla) and it's guaranteed to make your ride fresher and more entertaining.
Dog wigs
Why should only us humans get to wear wigs? You'd be amazed how many dog wigs designs are out there, for any purpose: stylish wigs for everyday or events, and costume wigs for Halloween.
They start at $7, and you can also find wigs for cats and other animals, so that no pet will feel left out. Halloween is coming up so hurry up and get your pet wigs.
A desktop refrigerator
You know when you're having a cool drink in the middle of a hot day, and it only takes it a few minutes to get hot? Someone found this absolutely unbearable and came up with the desktop fridge.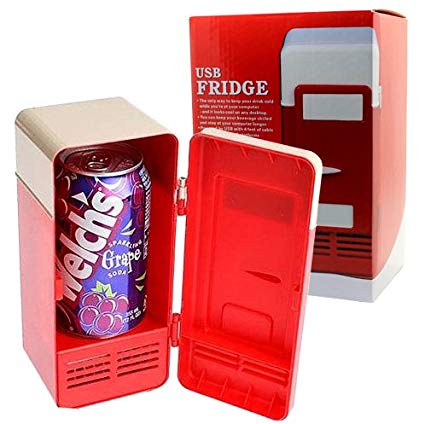 Now you can store your beverages right next to you, so that you'll always have a cool drink at arm's reach.