It's that time of year when everyone is looking toward the new year to be their best year ever. If you're getting your list of resolutions ready for 2018, take some time to review the most popular New Year's resolutions below and decide if any of these speak to you. While they make sense for some, one size doesn't fit all. Then read the tips below to help you implement. It's going to be a brand new year and you're going to make the most of it!
These are the most common resolutions:
• Get fit, diet or exercise
• Read more
• Learn something new
• Save money
• Volunteer more
• Be kinder
• Drink less alcohol
• Get more sleep
• Be a better friend
Why Resolutions Fail
It's estimated that over 80 percent of New Year's resolutions fail by February. Only about 8 percent of people will meet their goals. There are many reasons for this; we set out to tackle the problem too aggressively and can't commit to the effort; we make too many resolutions; and/or we don't set realistic goals for ourselves. How can we overcome these problems?
Don't Get Discouraged

First, focus on making small changes to your life. Instead of saying that you want to read a book a week, tell yourself that you want to read for 15 minutes a day. Finish the book at your own pace, rather than just speeding through to get the book read. It's way more fun to devour a book on your own terms.
SMART Goals

Next, set SMART goals. Make sure that your goals are specific, measurable, achievable, realistic and timely. If you want to exercise more, be specific. Set the goal to exercise 3 days a week, 15 minutes a day to get started. Don't push yourself to exercise for 60 minutes when you've been a couch potato the year before. Give your body a rest while you're adjusting to new levels of movement. Have a plan to get healthy, instead of just throwing the idea into the wind and hoping for the best.
Be Realistic

If you want to be a better friend, what does that mean to you? How will you be a better friend? Ask yourself these type of questions before you set resolutions that you cannot keep. You may want to lose 100 pounds, but is that realistic? Your body doesn't always cooperate with your goals on your timeline. If you want to drink less, how will you manage the times when you are tempted? It's important to have a plan to stay on track, even when you don't want to.
When you make a misstep, like forgetting to exercise, don't feel disheartened. You don't have to completely give up on a one-time mistake. Be kind to yourself, just as you would a friend. Try harder the next day. Rethink your goals. Do better, but don't overwork yourself just to say you're meeting your New Year's resolutions. For personal inspiration try the app: You Totally Rock.
Don't Give Up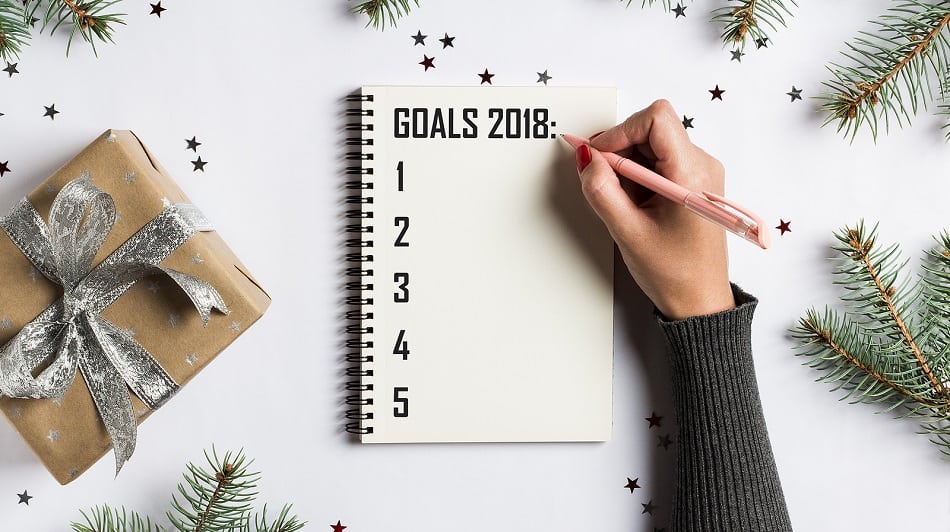 When you don't keep your resolutions, it's easy to be discouraged and beat yourself up. Many times, we don't meet our New Year's resolutions not because we don't have enough willpower, but because we set our expectations too high. So revamp your time frame if things are working out as you expected.
Before making your very short list of resolutions this year, really take some time to think about them and visualize how they will make a positive impact in your life. Don't just choose popular ones because almost everyone else is doing them, instead, listen to your heart and go for it.