Have you ever been wondering who are the richest pastors in world? You want to know their worth? It is so amazing to see how Nigerian pastors completely dominated this list, taking a whole five of the ten positions. Could this means that Christianity actually originated from Nigeria? Or maybe they are so smart to make brisk business out of the blessing of God?
If you have been searching for answers to these questions, then you are not alone, share your answers with us on the comment section. Here we present to you the 10 richest pastors we have in the world and their individual net worth.
10. T.B Joshua – Net Worth: $15 million
Nigeria's most controversial clergyman is one of the richest pastors in the world and is considered the most philanthropic of them all. T.B Joshua heads the Synagogue Church of all Nations(SCOAN), a congregation he founded in 1987, which accommodates 15,000 worshipers on Sundays and is known to share goods, foods, and money to some of his church members every Sunday. He is said to be so popular at predicting events after it has happened.
The pastor has remained controversial for several years for his supposed explicable powers to heal all sort's of diseases, including paralysis, cancer, and many others which till date have not been verified by any reliable Independent credible sources. For miracle craving worshipers, its the perfect seduction. The church currently has branches all over Africa, Asia, Greece and the United Kingdom. Through these branches, he rakes money so much enough to put him on this list as one of the richest pastors in world.
9. Mathew Ashimolowo – Net Worth: $16 million
Mathew Ashimolowo ist the founder of Kingsway International Christian Center (KICC) which has its headquarters in Maryland, Lagos, Nigeria. Started his humble beginning at Four Square Gospel Church, a Nigeria Church that sent him to open a satellite branch in London. But instead of accomplishing the mission, he decided to play a fast one on the church and went on his own.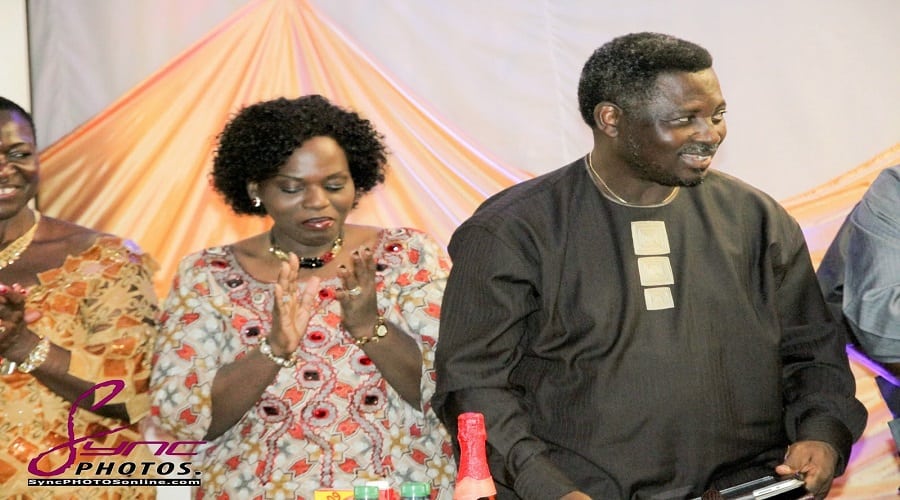 Very popular with his punk hairstyle cuts, this motivational speaking pastors owns the largest Pentecostal Church in the whole of the United Kingdom. His source of wealth is said to be from varied business interests including his media company, Mattew Ashimolowo Media, which churns out Christian literature and documentaries.
8. Billy Graham – Net Worth:$ 25 million
America Evangelical Christian Evangelist, William Franklin "Billy" Graham, Jr. This Southern Baptist evangelist rose to celebrity status as his sermon started getting broadcast on radios and televisions. He has conducted many evangelistic crusades since 1948. He is now world renowned televangelist, ranking millions of dollars.
7. Kenneth Copeland – Net worth: $26.5 million
He runs Kenneth Copeland ministries, one of several televangelists whose finances were investigated from 2007 to 2011 by Republican Sen. Grassley of Lowa.
According to an article that run by the associated press that ran in 2008. "His ministry is 1500-acre campus, behind an iron gate a half-hour drive from forth worth includes a church, a private airstrip, a hangar for the ministries $17.5 million jet and other aircraft, and a $ 6 million church owned lake-mansion.
6. Creflo Dollar – Net Worth: $27 million
He is an American Bible teacher, pastor, and the founder of World Changers Church International, located in Fulton, Georgia. As his name suggest preachers "manna" comes in the form of green back.
His success is from his ministerial establishment around the United States. Creflo Dollar International Conventional Association, Arrow Records, and the Creflo Dollar ministries are jointly overseen by the TV evangelist and his wife.
5. Chris Oyakhilome – Net Worth: $50 million
This is the man behind Believer's Love world Ministries, aka Christ Embassy. The charismatic preacher was recently at the center of $35 million money laundering case in which he was accused but eventually cleared his siphoning funds from his church to foreign banks.
Christ Embassy, boasts over 40, 000 members, several whom are successful business executives and politicians. He  is one of the richest pastors in the world.Oyakhilome diversified interest include newspapers, magazines, a local television station, a record label, satellite TV, hotels and real estate. His Love World TV Network is the first Christian Network to broadcast from Africa to the rest of the world on 24hrs basis.
4. Benny Hinn – Net Worth: $52 million
Israeli televangelist, Toufik Benedictus "Benny" Hinn his best known for his regular " Miracle Crusades", revivals meeting/faith healing summit that are usually held in large stadiums in major cities, which are later broadcast worldwide on his T V program. "This Is Your Day"
3. Enoch Adeboye – Net Worth: Estimated $55 million
This messenger of God was listed in an African magazine, NEWSWEEK, as the most powerful man in Africa and one of the top 50 global power elite in 2008/2009, among others such as president Barrack Obama and Nicholas Sarkorzy. Pastor Adeboye heads the Redeemed Christian Church Of God(RCCG), something he has been doing for the past 28 years. Among his possession are private jets.
2. Bishop David Oyedepo – Net Worth: $150 million
He is a Nigerian preacher, founder and presiding pastor of Winner Chapel Known as Living Faith Church Worldwide. He has been hailed as Nigeria's wealthiest pastor and got lots of properties like; four private jets and homes in the United State and in England. After the foundation of the Living Faith Outreach IN 1981, It has evolved to be one of the largest congregations in Africa and has a flourishing mission in Nairobi.
2. Shepherd Bushiri – Net Worth: $150 million
Prophet Shepherd Bushiri is a Malawian minister, he is in a joint position with Bishop David Oyedepo. Bushiri started ministering in 2002 and have thousands of members worshiping in his church the 'Enlightened Christian Gathering Church ' with branches in South Africa, Botswana, Zambia, Tanzania, Namibia and Ethiopia.
Aside being a man of God he owns an electronic company, a telecommunication company, various farms and a private University in South Sudan named Bushiri University of Agriculture. Bushiri is one of the richest pastors in the world.
1. Bishop TD Jakes – Net Worth: $150.2 million
Bishop Jakes lives in a $1.7 million mansion, he has been called America's best preacher and has featured on the cover of TIME Magazine. He is a writer, preacher and movie producer.
He is the pastor of the Potter's House, a non-denominational American mega church with 30, 000 members located in Dallas, Texas. TD Jakes wear custom made suits and a diamond ring the size of a coin.