There's a lot more to hiking culture and history than most people realize, and learning about important hikers in this culture can be incredibly interesting for those that like the topic or that have a curiosity about the behind scenes of hiking history. People that try to push their own limits or the limits of current hiking culture often make a massive impact on the future limits and events in this recreational activity.
Whether you're an avid hiker yourself, like to hike sometimes, like the history on this topic or history in general, or have any other reason to be curious about these individuals; here are the most famous hikers of all time.
Grandma Gatewood
Starting strong, Emma Gatewood was the first woman to solo hike the Appalachian Trail in its entirety. She did this in the 1950s and was 67 when she completed the accomplishment. This was something that was misconceived by her in the beginning due to an article on the trail that made the experience seem much better than it would be. She started the trail saying she was just going on a walk and wore simple sneakers carrying a small pack. Determination got her through it though, and she got many features in the press for completing it. Emma continued hiking in her life including two more Appalachian trips and the entirety of the Oregon Trail.
Andrew Skurka
In 2007 Andrew Skurka won National Geographic's award titled "Adventurer of the Year" because of his travels to many long-distance trails. Skurka has completed hikes that were thousands of miles in length each time, such as an almost 8,000-mile trip that took him 11 months called the Sea-To-Sea route. He later did the Great Western Route which was over 6,000 miles and he completed it in 208 days. Andrew set the record pace for this hike during that trip with an average of 33 miles per day of travel. He now continues to do long trails like this as well as offer advice and guided tours on the topic and is a public speaker.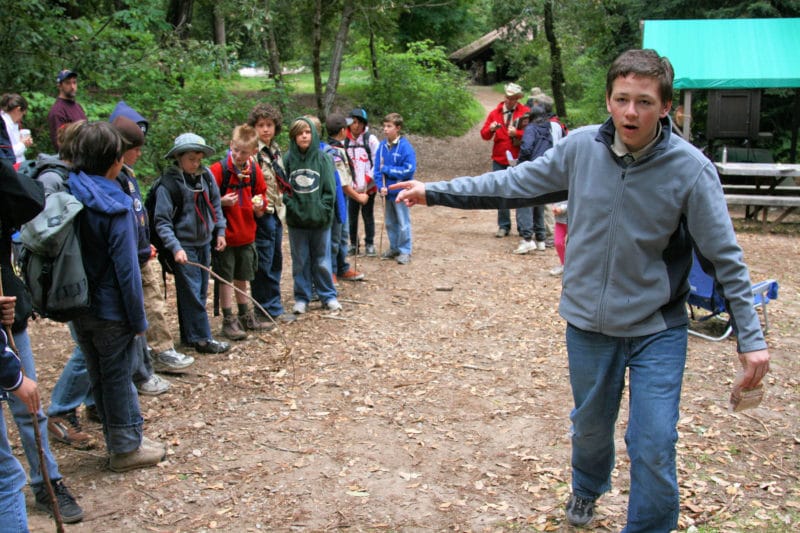 Buddy Backpacker
Buddy Backpacker is the name given to the young kid that landed his fame as one of the youngest to hike all three trails in the Triple Crown, which includes the Appalachian Trail, Pacific Crest, and Continental Divide. Christian Thomas first walked the Appalachian Trail at age 5 with the help and support of his step-dad and mom. He was 9 when he finished all of the trails in the Triple Crown, but had hiked the Pacific Crest Trail first around age 7. Buddy Backpacker then took a break from hiking long distances after this, and he has his own website where you can learn about this accomplishment as well as Christian and his hiking love.
Notable Names
There are so many other notable names to think of in the top hikers, but here's a quick roundup of some other mentions to give you something to research on your own if you're interested in this topic. Among the most famous hikers are Heather "Anish" Anderson for her top contending as a female hiker and record speeds, Bill Bryson for his wide travels with hiking as well as writing his stories to share, George "Billy Goat" Woodard for his unruly hair and lifetime of hiking famously, Cheryl Strayed for inspiring many to hike long distances through her writing, and so many others.
Even though there are more people to add to this list, these specific people had an incredible impact on hiking as a sport or recreational activity for years to come. It's really interesting to see how sports and activities have been able to develop and change over time throughout the development of people or made by participating individuals like the people on this list. You don't have to do something crazy or historical to be able to enjoy hiking in your own life sometimes. However, maybe these inspiring people could give you some incentive to try something new sometime like a hike for the first time or try a new route.