One of the most cherished times of year is Thanksgiving. Family and friends come together, share a meal of classic dishes, and reflect on what they're grateful for; loved ones grow closer, and everyone feels the joyous holiday atmosphere. Who could ask for anything more? Well, as it turns out, these people!
Mistakes happen to everyone, even on Thanksgiving. These pictures are a great example of this. They remind us that we're lucky to be able to laugh at our mistakes. Hopefully, none of these mishaps ruined the mood of those involved and just helped people enjoy the good things they have. These Thanksgiving failures remind us that not everything always goes according to plan — sometimes, this can be the best thing about them.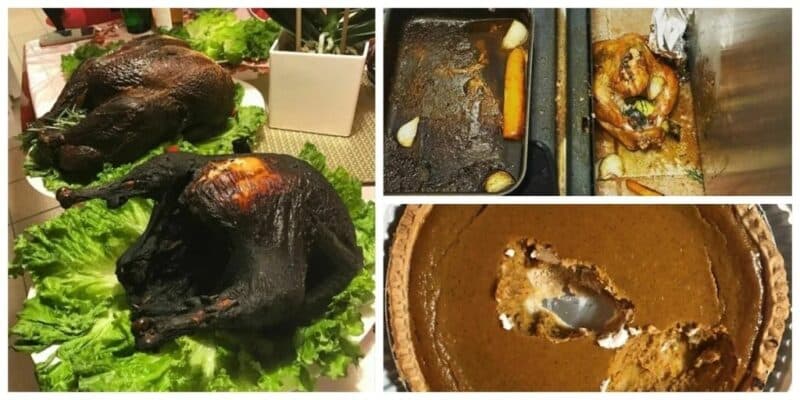 Some like it hot
Every Thanksgiving, one of the most controversial dishes is the turkey. With so many different ways to cook it, everyone has a strong opinion on what's best. The only thing we can ALL agree on, though? Making sure not to set it ablaze!
It is unclear how the disaster happened, but it seems that the aluminum foil around the turkey caught fire in the oven. Thankfully, one of guests had a fire extinguisher and was able to put out the flames!