Yasgur Dairy Farm, Woodstock Festival Site – 1969 vs 2020
There will always be one that everyone thinks of when it comes to music and lifestyle festivals: Woodstock was advertised as a music and art fair with the intention of "3 days of peace and music," but it wasn't so serene since there were over 400,000 visitors.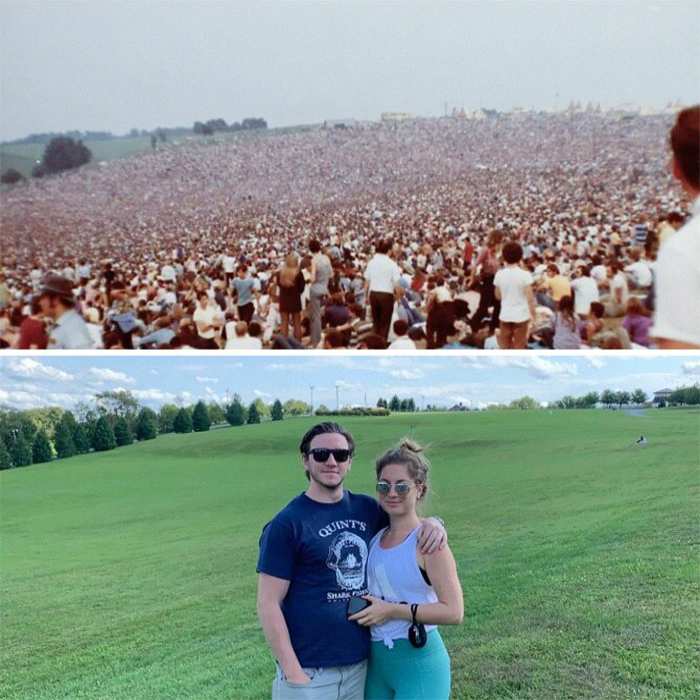 The infamous music festival took place on a dairy farm in Bethel, New York, owned by Max and Miriam Yasgur. You don't usually think about these events being held on farms, but 400,000 people can undoubtedly be accommodated on one. These two side-by-side images illustrate the enormous size of this well-known event nicely.