Family Farm 1900 vs. 2000
We all have beautiful memories of our family homes, whether good or bad. While some family residences do not stay in the family for lengthy periods, others have been passed down through several generations.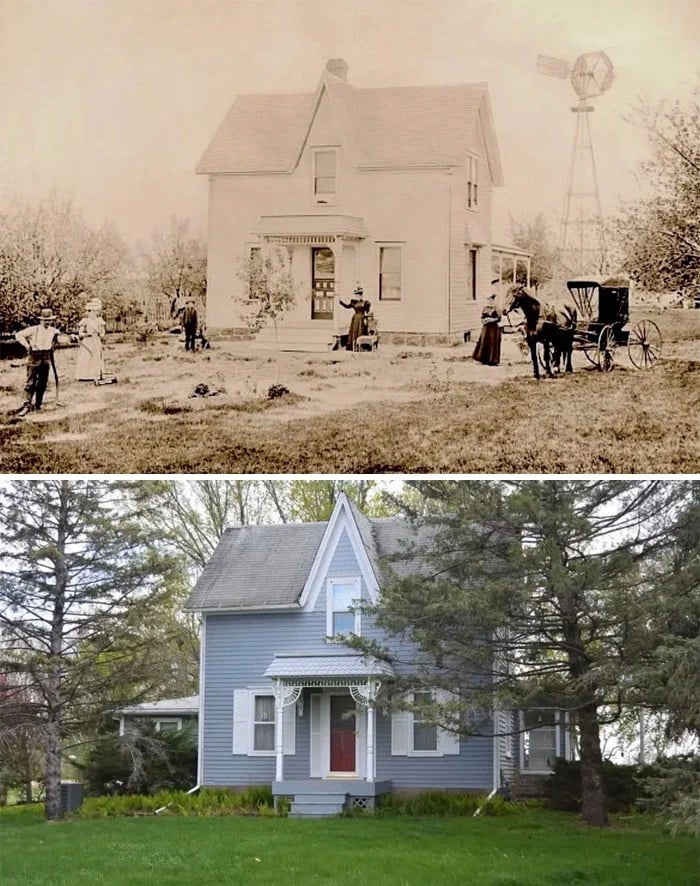 Comparing the two photographs side-by-side must be a tremendously gratifying and emotional experience for the family. This home has been in his family for 125 years, and the window above the front door was his bedroom and his grandfather's and father's bedrooms.