Russian artist Anton Gudim's "Yes, But" Instagram account has many fans. People love his two-panel comic strip, and so do we. What he does is show a situation we are all familiar with, and in a second illustration, he shows it from a completely different angle. He might zoom in on the absurd or the irony of the situation or show us a side of it we maybe haven't thought about before.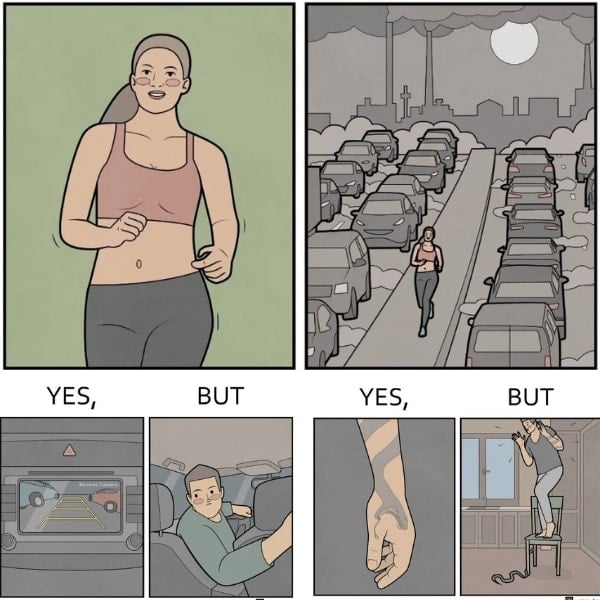 Modern life and consumer culture are full of absurd moments, and the "Yes, But" comic strips make you think. The best ones are the ones that you don't immediately get. We found ourselves staring at some of them for quite a while, with puzzled looks on our faces. Plus, many of them can be interpreted in different ways and may have quite a few possible meanings. Here are 50 of the best ones in our opinion – check them out and see if you understood them as we did. Maybe you saw something completely different that we didn't even think of!
Bag Full of Swag
Some people believe that your wallet (or purse or handbag or whatever) should never cost more than the cash you have in it. Therefore, if all you have in your wallet is some small change, a library card, a photo of your ex, and a maxed-out credit card, you really shouldn't own a designer wallet.
On the other hand, other people believe in the old mantra "fake it till you make it". If that is more of your style, then perhaps it's not so bad having a designer wallet and zero money in it. After all, someday your wallet will fill up.