These days we find ourselves looking for distractions and entertainment. Spending all this extra time home, with no school, work or social events left us facing a new reality and wondering what would be the best use of our time at home. Some people try to utilize this time and make it count by learning a new hobby, attending to house chores they've been procrastinating or learning a new language, while other find rather amusing ways to pass the time.
Have you considered doing a puzzle?
This mother was so disappointed after she rushed to the store to get her kids educational games, board games, Lego and puzzles, only to find them spending hours on end playing with this piece of cardboard.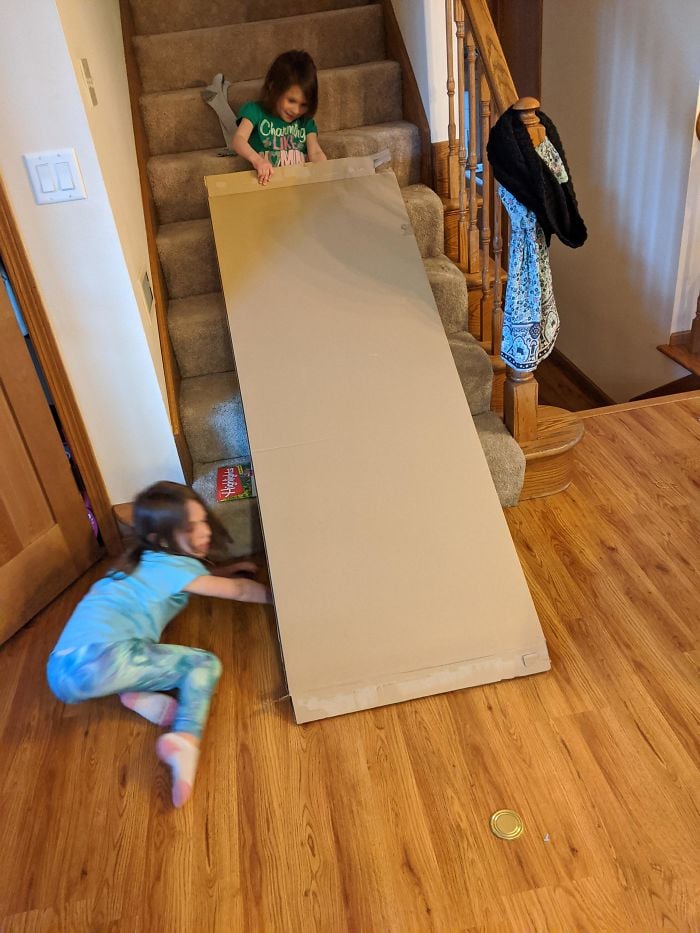 Nonetheless, we think it's admirable how kids always find amusements and creatives way to pass the time, even if their resources are limited. In this case, although they have all the games in the world, those girls still preferred to play with the cardboard, which shows you how creative kids can be, and that they don't need much to have a good time.