Oftentimes we hear about the horrid things people do to each other in the news. It's enough to make you want to throw in the towel regarding humanity altogether. Are we really worth saving when the inevitable apocalypse arrives? But not all is lost, friends. There are some good eggs in the world. Check out our list depicting 41 random acts of kindness that'll restore your faith in humanity.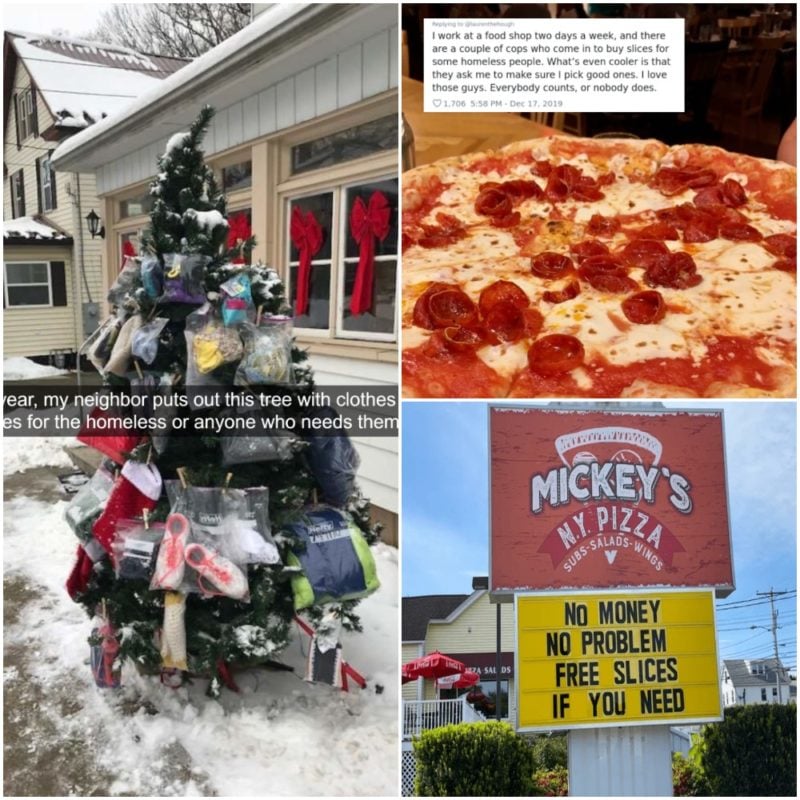 A Warm Token of Love
One good Samaritan crafted a blanket and put it in a bag. They left a note on the outside that urged cold passersby to take it. Judging from the background in the below photo, it would appear the kind stranger lives in a metropolitan area, so chances are the homeless population is quite high.
What a simple yet profoundly wonderful deed to do for someone less fortunate. City winters are immensely cold, especially when the wind comes into play. We imagine that the person who took the blanket isn't regretting their decision, and appreciates this gesture. If only more people like the aforementioned good Samaritan existed. Oh, wait. They do!