Went Snowboarding in CO
Lots of people on social media will do anything for attention. This includes lying about their past, faking dishes, and fabricating tall tales about snowboarding in Colorado. This guy claims to have shredded the mountains every day during a trip to CO and that he can't wait to go back. Only problem is, he probably wasn't even there in the first place.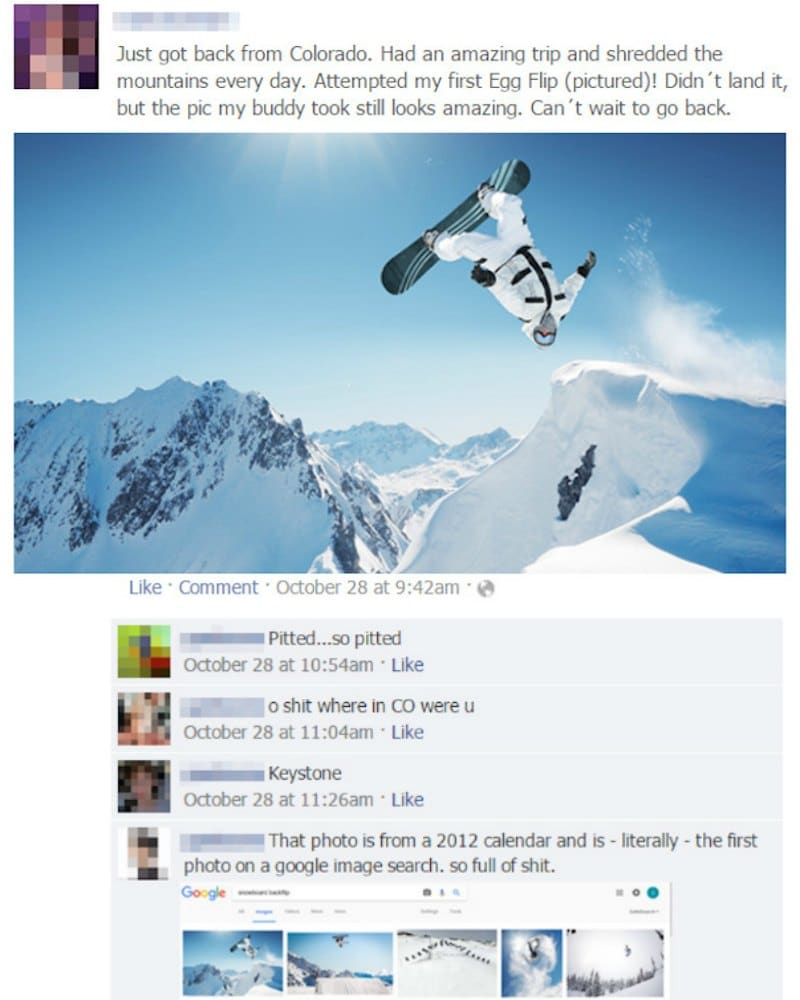 Here's a lesson for everyone out there. You can reverse-search an image by right-clicking it. That's what one of this snowboarder's friends did, only to discover that this picture of the Egg Flip was on a calendar from 2012. Nice try.