Social media platforms are great for expressing ourselves and sharing moments of our personal lives. Most social media platforms promote picture sharing with captions in a post. Anyone you are friends with or not can comment on your post. Twitter, however, has another reputation. It is considered the platform of clever comebacks, controversial conversations, and completely "dissing" on somebody's Tweet.
Animal Friends
Vegans will be the first to tell you that they are a vegan. By posting food pictures, animal cruelty video clips, or telling everyone to boycott fur companies, animal rights enthusiasts aren't afraid to express their opinions on the topic. Even if it is on your most recent post on Twitter.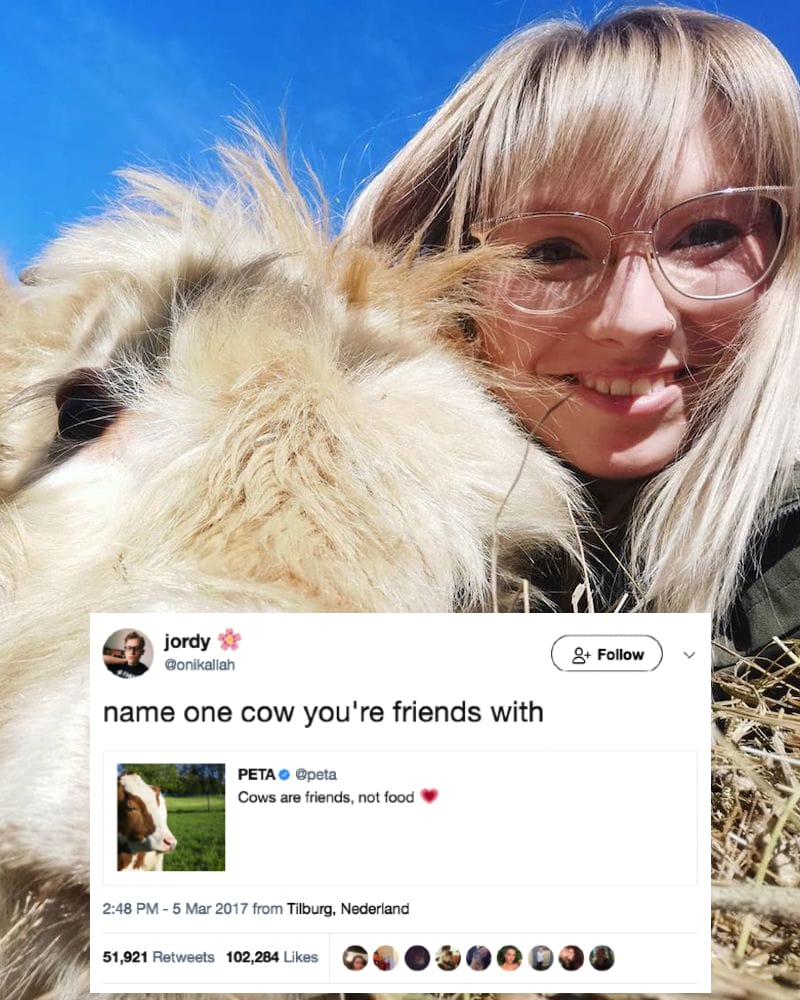 PETA has been famously defending animal rights for decades. While they have good intentions, their ability to properly express those intentions are occasionally questionable. They missed the mark with this post, that's for sure. Not sure how many of us have cows for friends anyways, but I guess it isn't too late to start.