Bette Midler, probably best known by some of you for her role in Hocus Pocus, is a woman on a mission in the showbiz world. She's a singer, actress, comedian, and author all in one person; and her career has been going strong for around five decades. Plenty of people are fans of her music or acting, and she definitely doesn't seem to be slowing on her career anytime soon! But what don't you know about Bette? Here are some interesting things you should know about Bette Midler.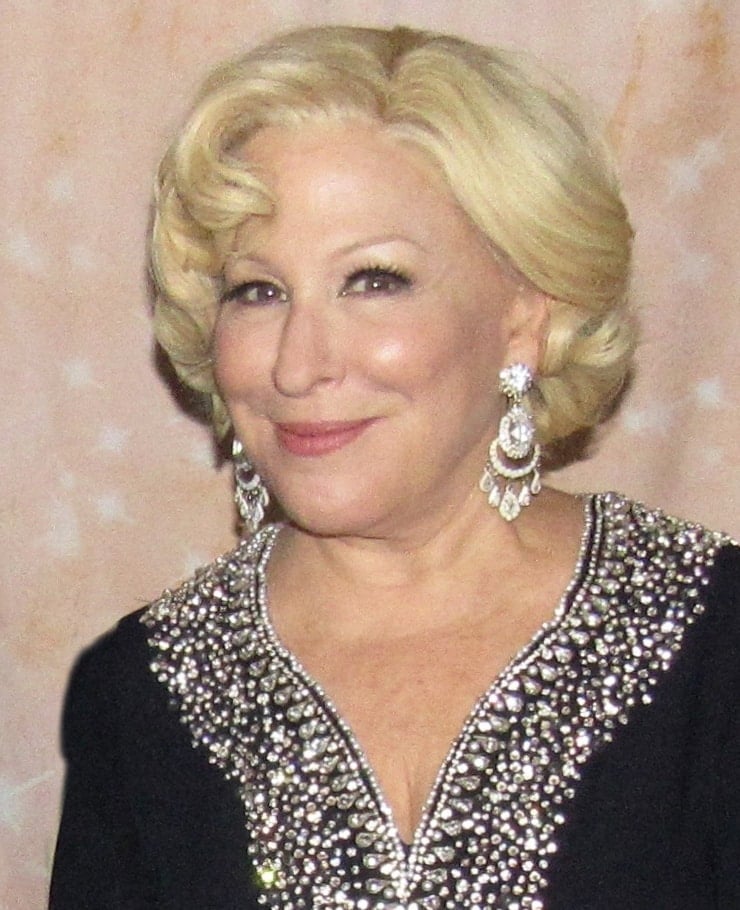 Named For Success
The Midler girls, Bette and her two sisters, were all named after Hollywood stars as a means of setting them up for success early in life. Bette was named after Bette Davis, and her sisters were named after Judy Garland and Susan Hayward. Seems the family knew where they wanted or wished their girls would go in life!
LGBT Ally
For Bette Midler's whole life, she's actively stood up as an LGBTQ ally. She worked hard on charity efforts for LGBTQ funding and the AIDS crisis, and more recently on the 50 year anniversary of the Stonewall riots that began what we now know as pride month Bette performed for the closure of New York's pride event for the occasion.
Music Variety
Bette has done a lot of varied covers on different eras and types of music, including an album paying homage to girl groups throughout the years. But she most notably covered a Rolling Stones song and even convinced Mick Jagger to star with her in the music video for her cover.
Big First Success
Midler's first major movie role was in The Rose, and she was a hit! The 1979 performance in The Rose by Bette Midler won her a Golden Globe award and a nomination for an Academy Award. It was a major success considering many actors and actresses gain more roles to be able to have such success in awards.
Interesting Upbringing
Early life for Bette was spent in Hawaii for the most part, as well as some time in New Jersey. Her parents lived most of their lives out in New Jersey, and her grandparents on both sides of her family were actually emigrants. Her grandparents were Jewish and emigrated from Russia, Lithuania, Austria, and Poland.
Planting Trees
While there are many different forms of charity and charitable efforts Bette has partaken in or headed over the last few decades, one main item that she continues to work hard on is the New York Restoration Project which has been functioning since 1995 and planted many trees through sales and other charities to help New York.
Now you know! There are plenty more interesting tidbits to learn about Bette and her history, and you'll learn and see even more from her over time as her career continues to go on. Bette Midler is a beloved woman for many reasons, and this shows you a little bit about what those close to her see or know. From music to new acting gigs to charitable acts and more, who knows what's next for Bette Midler's running career to bring her to your screens or ears soon?