Situational irony is largely defined as a comical situation where the opposite of what we expect happens. Basically, it means irony is the universe laughing in our face. We know the universe works in mysterious ways, but irony goes to show it has a mean sense of humor. It happens all the time and all around us, we only need to take a moment and appreciate the funny side of irony.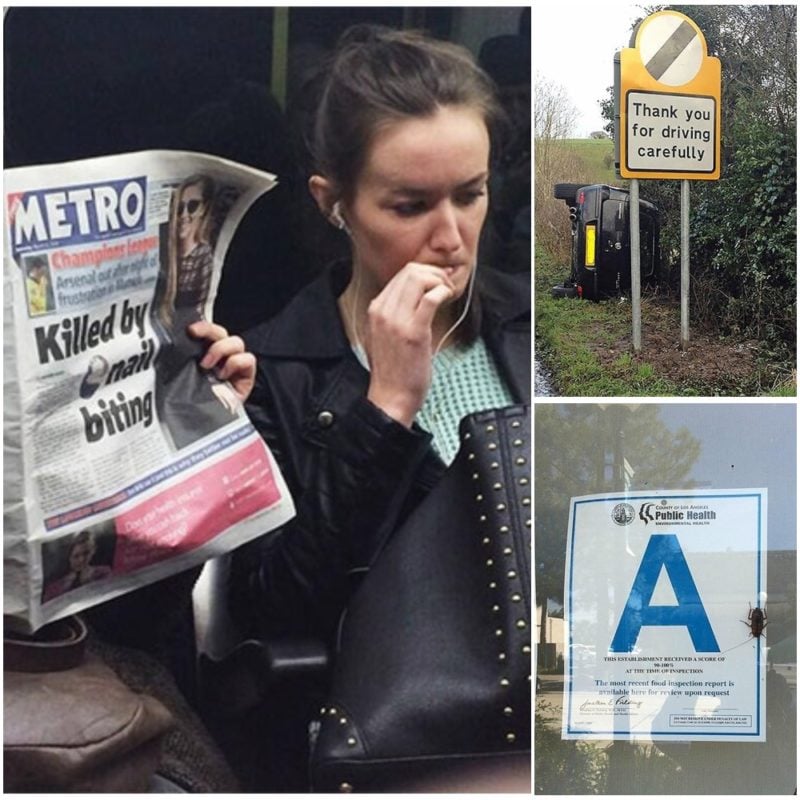 A Croc Eating Crocs
We all remember the Crocs sandals, which were a huge success during the early and mid-2000's. Although they are mostly out of fashion these days (if you ask us, it's a wonder they were ever in fashion), some loyal fans still wear them – you know them, those are the people who choose comfort over style.
If you ever owned a pair of Crocs (and you probably have – we all did!) you'd know the company's logo is a smiling crocodile. This crocodile, on the other hand, has no idea there's anything funny about him eating this shoe. He probably found it floating around in the pond, and we can appreciate the irony behind it.