Like mother, like daughter
There, they're, and their aren't really that hard to distinguish from one another, at least if you paid attention in school. We'll give this person's daughter a pass since she's still learning but not the mother. Of course she knows 30-year-olds who can't use they're properly. She's one of them.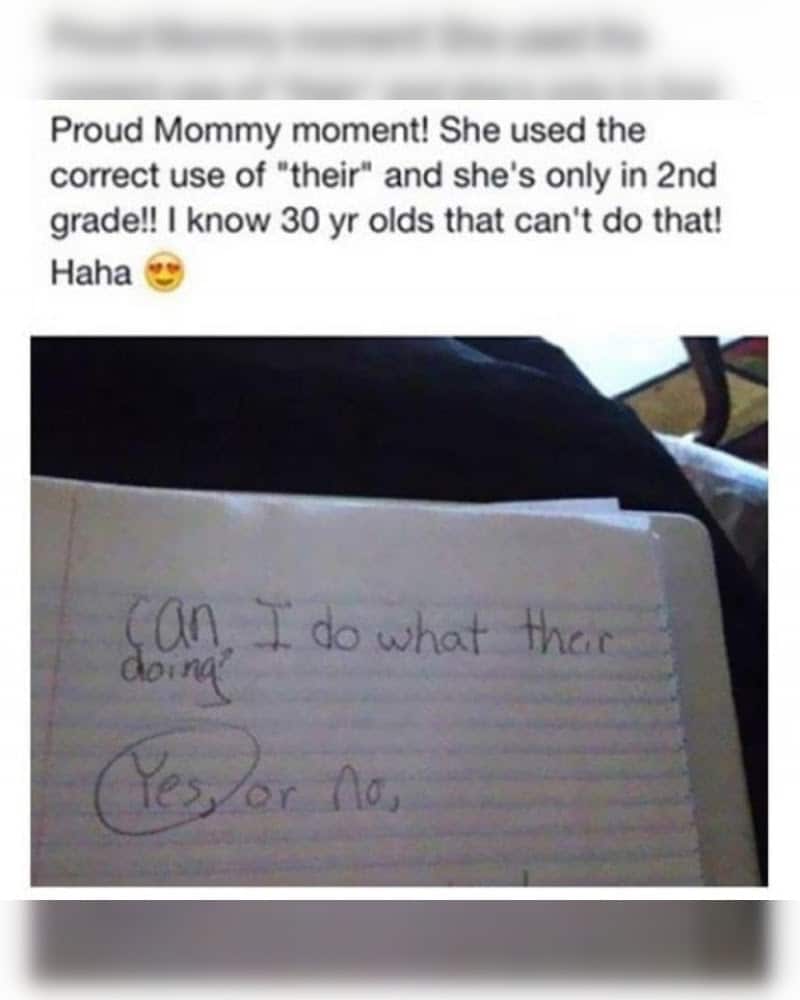 Worst of all, she felt the need to boast about her daughter's "successful" use of "their" in an attempt to put down others. Little did she realize that she would become a victim of her own ploy. Sadly, we can't see what commenters had to say about the matter, but we know that the mom learned a quick lesson in grammar that day.