The iconic Hollywood sign has been a part of destination photos, tourist attractions, adoration, and even vandalism for many years now. But most people don't actually know much about this landmark that has been such a major part of Hollywood's existence or doesn't even think of it when they think of the bustling place that is Hollywood.
Whether you're a history buff, like random factoids, obsess over Hollywood's secrets, or fall into any other category that would be interested in learning something intriguing about the Hollywood sign; you've found the place. Here are some fun facts about the Hollywood sign.
Different Advertising
Originally, the Hollywood sign was made for advertisement of a real estate project on the hill called "Hollywoodland". The sign being there was supposed to draw attention to the area and encourage buyer interest in the project like any advertisement billboard would. It wasn't even considering Hollywood and its movie business when originally built, at least not for its purpose of existing.
Scaled Down?
Most of Hollywood is known for being bigger and more complex over time, but the Hollywood sign in fact had the opposite lifespan. Its original model was made of metal lettering with letters that stood around 50 feet tall, and there were 13 letters (it said "Hollywoodland"). The letters had to be held up in a very complicated manner to keep them in place properly and attempt to prevent them from falling down.
Pricey
When the first Hollywood sign, Hollywoodland, was created it cost around $21,000 to build. Of course, this doesn't seem like a super massive amount nowadays, but this was in the 1920s and that equivalent nowadays is well over a quarter of a million dollars. Not to mention the fact that the current Hollywood sign does not seem like a 20 thousand dollar project at all. This price was because of the sheer size, plus the fact that it had a bunch of lights on it too.
Longer Lasting Than Planned
Since this sign was just an advertisement billboard for a housing project, it was only intended to be up for around a year and a half of time while the project was developed and homes were sold. Of course, we know now that's quite heavily changed over the course of time, a short term advertisement turned into an iconic landmark for a film town that is known worldwide and attracts thousands of tourists.
Tragic Occurrences
Hollywood has its fair share of drama, tragedies, and heartbreak aplenty. However, its sign has its share of struggles and tragic accidents too. The Hollywood sign is the site of a suicide. It also was hit by a Ford station wagon and a letter was knocked over in its early days. And, the sign has been taken apart or almost completely taken away multiple times. When the depression hit in the 30s, the lights were removed to scrap copper wiring but that was just the beginning.
Secure And Limited
Nowadays, Hollywood has heavy security and important rules in place for the Hollywood sign for public safety as well as protection of the expenses that are spent on this landmark. In fact, Hollywood sign's security is often heavier than most people realize. And, visitors aren't allowed to climb the hill right up to the sign like in the past because it's a dangerous hill that can cause injury or damage to property easily.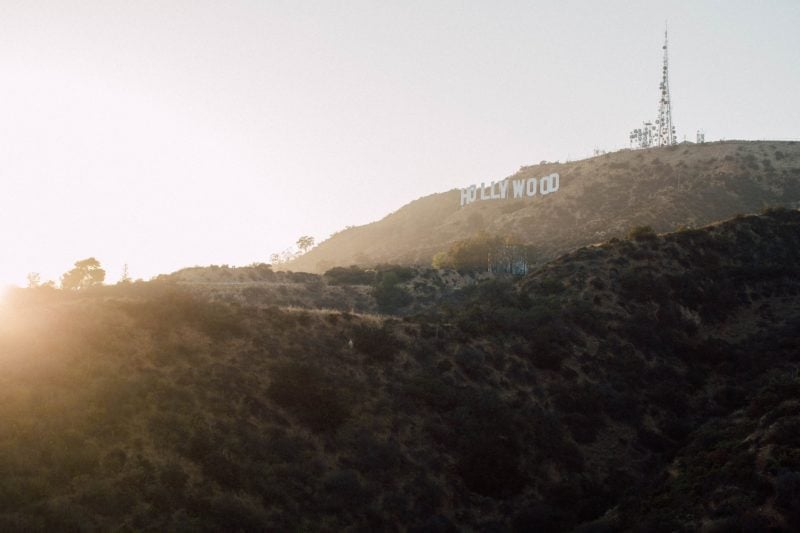 This isn't even a full list of all the interesting fun facts someone can learn about the Hollywood sign, but it is a good handful that can be really great to know. You can share this information with family and friends that know about the landmark or like Hollywood some or use it to enrich your knowledge on the topic. There's a bunch to know about behind-the-scenes Hollywood such as its landmarks, people, productions, history, and more; and this is just a good idea of one small piece that you can uncover when you want to learn more about this complex and successful city that fulfilled so many people's dreams.