Just the right amount
Perhaps you already guessed it – this is another Gypsy wedding gown. What was appealing about the documentary show is that it didn't only demonstrate some of the most scandalous dresses you can imagine, but also the whole adventure around planning the wedding.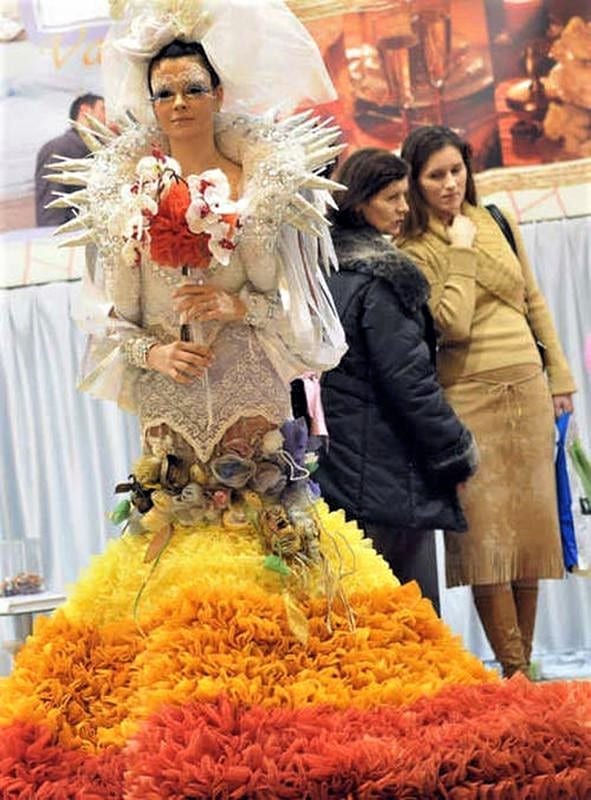 You can see by the look of these dresses that the Irish Travellers or the Romani-American have very unique wedding traditions. Besides the outlandish wedding dress, often the groom and the bridesmaids wear unconventional dresses to match and accompany the bride.