Zac Efron
The actor spent Christmas 2017 in quite a different way than most people (and most celebrities). After wrapping up the shoot of his new film The Greatest Showman, Efron needed a little break from life, and what better way to do it than go hiking in the mountains? Naturally, this photo that he posted on his Instagram account was a hit among his followers. After all, Christmas isn't exactly the time to go topless.
Instead of wishing his fans the usual "Merry Christmas" greeting, Efron captioned his photo "May your holidays be epic" – it's understandable that the actor wanted to escape the cold Christmas weather and enjoy himself after several intense months of work, though if you ask us – there's nothing more relaxing than staying in with a cozy Christmas sweater, some eggnog and a good Christmas movie.
Hilary Duff
Lizzy McGuire actress Hilary Duff has a soft spot for Christmas, perhaps because it makes her nostalgic. Last year she posted this adorable picture of her kids meeting Santa for the first time! Meeting Santa is for the first time is always an exciting event, sometimes for the parents even more – it's a big milestone for their children. However, her 1one month old baby, Banks, doesn't seem too happy about it! Unlike her older son. Perhaps she wasn't ready for the occasion just yet.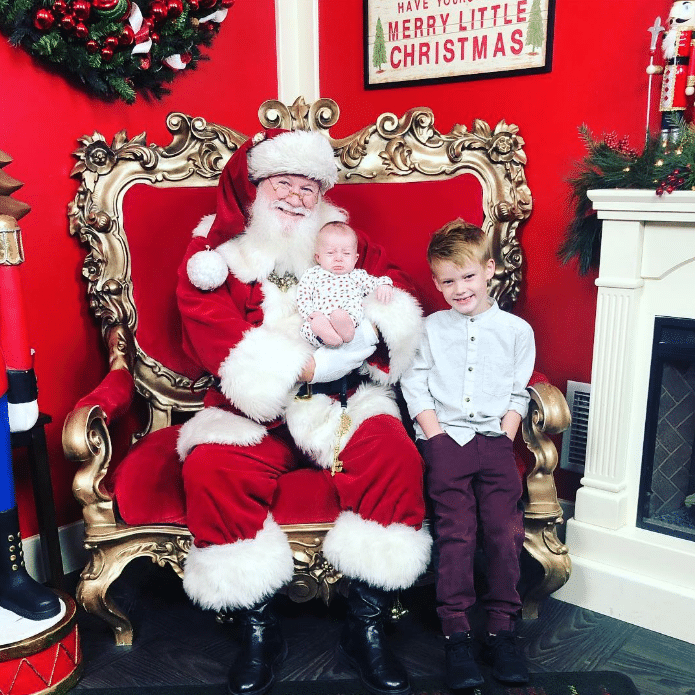 It didn't hamper Duff's Christmas spirit, though, as she later posted pictures of her happy little family at home on Christmas eve, decorating the tree and enjoying each other's company. This is the first Christmas Duff celebrated with her fiance Matthew Koma (engaged, that is, since their relationship dates years back), and they now have a little family to share it with!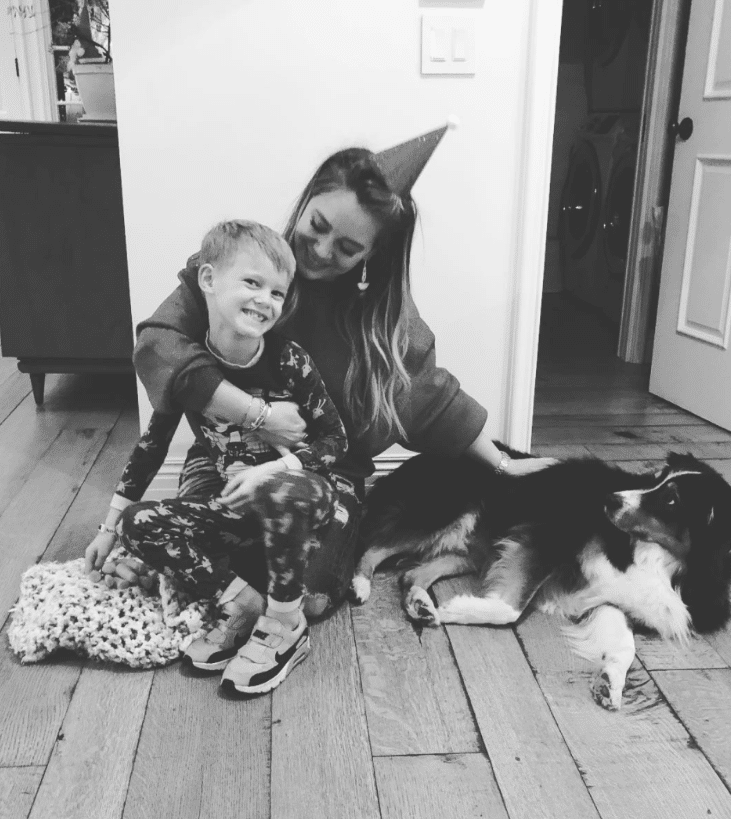 Oprah Winfrey
Every year right before Christmas and New Year's Eve, Oprah Winfrey posts a list of her favorite things – a list of suggestions for holiday gifts (in case you haven't done your Christmas shopping yet, it's recommended to take a look on Oprah's magazine – it's bound to give you some ideas – this is a pro tip!). She also celebrates Christmas with the family, and there's almost nothing she appreciates more than this time of the year.
Last year she posted a video of her big family wishing her fans happy holidays. Her plans were watching Christmas classics and, of course, eating! After all, what are holidays for if not spending time with family and eating? It shouldn't come as a surprise that Oprah enjoys spending the holidays with her big family in matching pajamas – she's the ultimate image of the perfect family.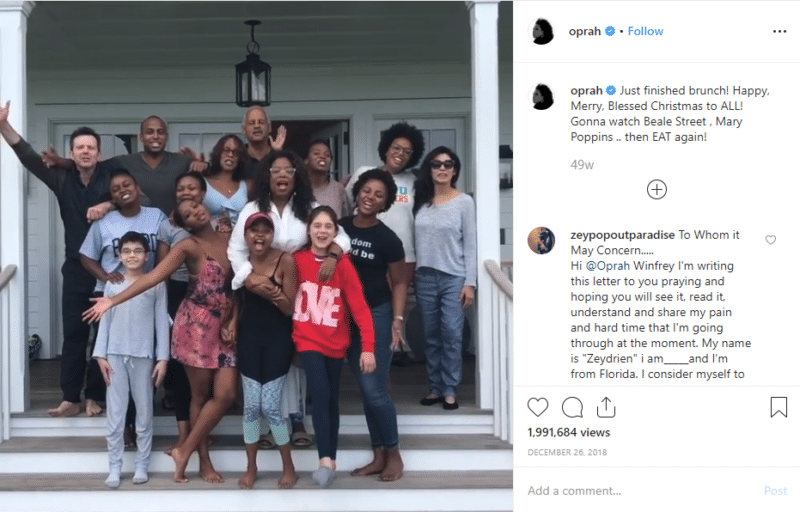 John Legend
The last holiday season was a busy one for the singer John Legend, as he released his very first Christmas special album – A legendary Christmas. He spent the two months from Thanksgiving to Christmas touring his new album, but luckily, he made it back home just in time to celebrate the holiday with his growing family!
The singer spent Christmas eve with his wife Chrissy Teigen and their three year old daughter. Last Christmas Chrissy was pregnant with their first son, and so this year the couple will be celebrating the holidays with two children! What's curious is that though they were only three people in the household, the tree is full of Christmas gifts!
Reese Witherspoon
The Legally Blonde star (yes, that's how we'll always remember her, though she has won an Academy Award for her role in Walk the Line), is a Christmas-buff. Witherspoon loves the holidays, and so it seems like a match made in heaven that she's the brand ambassador of Crate & Barrel. That's why her Christmas starts early every year (and why she always picks the best Christmas gifts).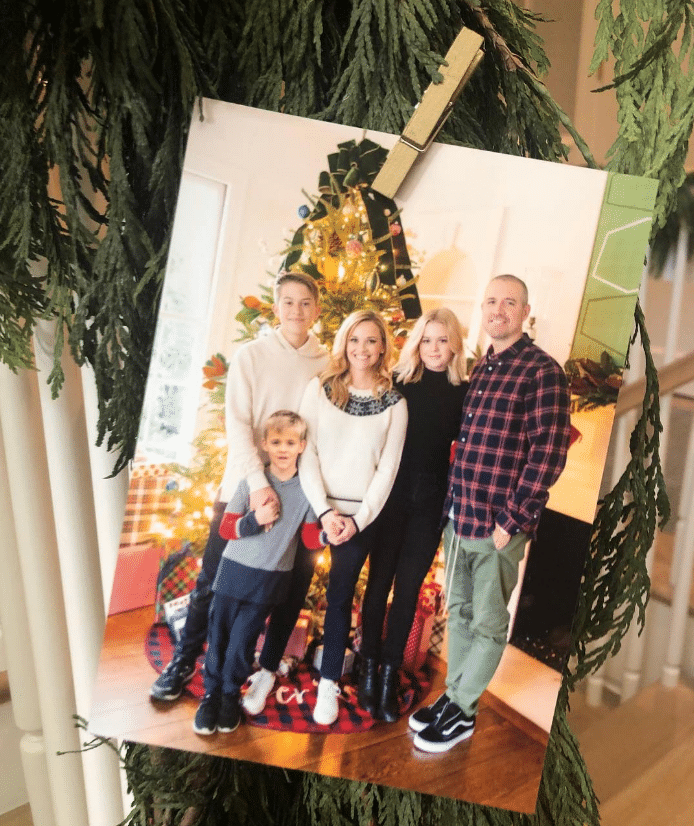 Last year the actress celebrated with her family and made the cutest Christmas card with her husband and three children. Reese Witherspoon knows a lot about Christmas, and here's a cool tip you can take from her: put your Christmas card on your tree as decoration!