Bellanaija's Uche Pedro net worth and biography is a topic of interest. Uche is a popular Nigerian blogger, wife, and a mother. She is the founder of BellaNaija.com and Bainstone Limited, Uche blogging experience started as a hobby. She wanted to keep herself busy after she graduated from school  and waiting to resume her post-graduation job with Shell.
In July 2006, she founded BellaNaija and later established Bainstone Limited in 2009. Born in the eastern part of Nigeria, in 1983, she had her primary and secondary school in Nigeria before moving to Canada to study Business Administration in Richard Ivey School of Business, University of Western Ontario, Canada.
SEE ALSO: List Of Top 100 Nigerian Blogs
In 2010 she won Outstanding Contribution to Fashion Communication Award and "The Future Awards Africa" for Young Media Entrepreneur of the Year in 2013 and many other awards. Uche Pedro was interviewed by CNN reporter, Isha Sesay on CNN i-List on September 28, 2010 on account of her enormous achievements. She also featured on the Oprah Winfrey show "Beauty Around the World", in February 2010 alongside Jessica simpson and Lisa Ling.
Uche Pedro Net Worth And Marital Life
Uche is married to Bode Pedro, the founder/CEO of Veda Technology and the son of the former deputy Governor of Lagos State. They got married on Saturday June 16, 2012 in Lagos, Nigeria.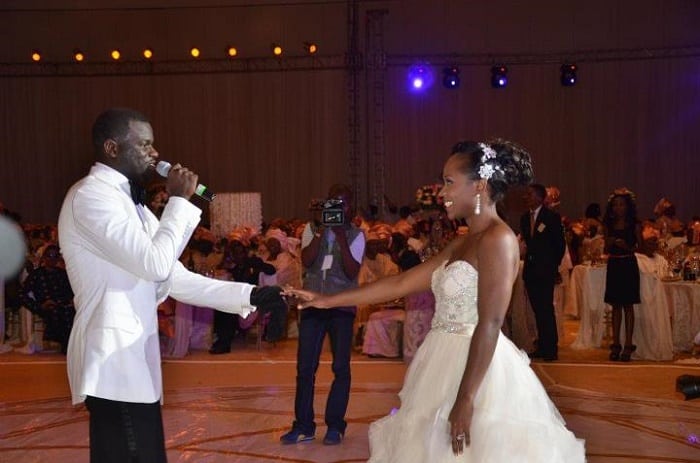 She delivered her twin babies on April 9, 2015. She earns up to 30-40 thousand dollars every month from Google adsense revenue and makes not less than N30 million every month from direct adverts, BellaNaija Weddings, promotional and sponsored contents on her blog. She is one the richest bloggers in Nigeria and Africa, Uche Pedro net worth is estimated to be N2 billion.
SEE ALSO: Linda Ikeji Net Worth