With how vast the world we live in is, it's natural that there are so many wonders and also so many curiosities when it comes to places to visit, views, and more.
Most of us don't learn very much about more weird or just odd places because the media and we focus pretty heavily on tourist attractions or normal areas within our surroundings. If you're curious about more of these odd places for some reason or another, you've found the right place.
Here are some weird places around the world.
Giant's Causeway, Ireland
In Northern Ireland, a volcano erupted millions of years ago spewing basalt which then cooled and formed many interesting cracks and shapes among the landscape. Giant's Causeway is now a World Heritage Site and is filled with practically perfect geometric polygon columns everywhere surrounding a water source. It's a wonder and quite odd looking with how carved out the area looks for such a natural occurrence.
Pamukkale, Turkey
Pamukkale, Turkey is the name for a beautiful and weird World Heritage Site nicknamed cotton palace. Here natural springs create waterfalls and thermal pools within an almost pure white landscape where you can even take a dip in the water when visiting. Pamukkale is truly a wonder and photos of it often take viewers' breath away with gorgeous high contrast colors and interesting pools of water as well as puzzle those that have never seen a sight such as this.
Lake Hillier, Australia
Located in the western part of Australia in Recherche Archipelago, Lake Hillier attracts attention from one main unique quality: its waters are pink. Yes, Lake Hillier actually has pink waters. Scientists have theorized the combination of the lake's bacteria and a unique algae species as well as salt water makes the color. And it stays pink all year round. You can see this lake from the air when touring the area, it's definitely one of a kind thing to experience.
Tianzi Mountains, China
Tianzi mountains are found in the northwest of the Hunan Province in China, and they are actually the inspiration for a part of the popular movie Avatar. These mountains are in fact giant limestone pillars which have lush vegetation growing on them and sometimes even are surrounded by mist. Travellers can get a ride close to the Tianzi mountains and then hike the many trails here, they certainly don't fit our expectations when it comes to the word mountain.
While there are so many more that could be added to this list, it gives you a good idea of the places that you may have missed out on learning about in school or when you're looking for the world's wonders for visiting or knowledge.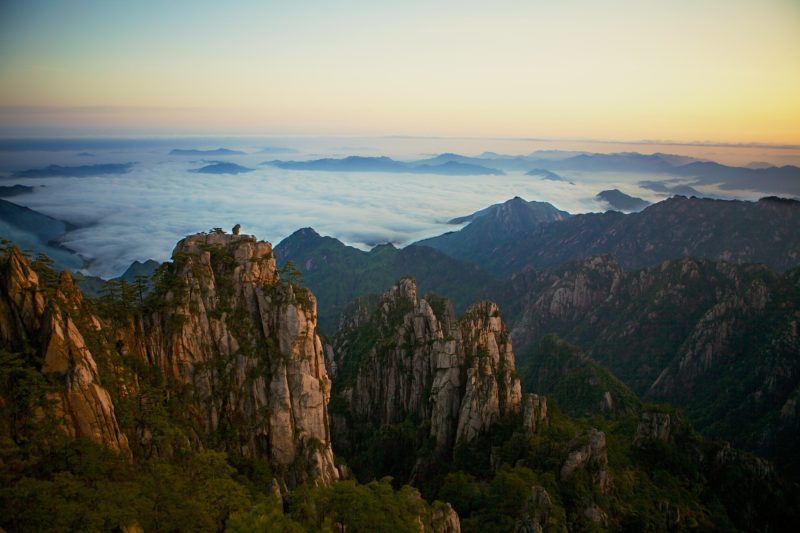 It can really be nice to learn more about more weird options for travel or learning because there's a lot less people that know about them, and there's also often less people that travel to them since most travelers prefer more popularly known spots. No matter what reasoning, this has been quite interesting to learn and hopefully you think so too.