Mottos
Now this is a good life motto, and one that I'm sure many people live by. The booze refereed to in the sign, though, is probably beer, if these signs teach us anything about Texas. All the Texans out there reading this – this is said with love and humor – we appreciate people who aren't afraid to speak their mind.
Okay, so maybe this is not a Texas-only sign; I can imagine seeing a sign like this in many other places, because who doesn't love brunch? I'd take an excuse to enjoy a drink with my lunch every day.
The harsh truth
Well, you can't say they aren't honest up there. This kind of sign you'd only see in states as large as Texas, where you can drive for miles and miles and miles and see nothing but desert. While some people find this scenery boring, if you take a look outside, you can find the beauty in it.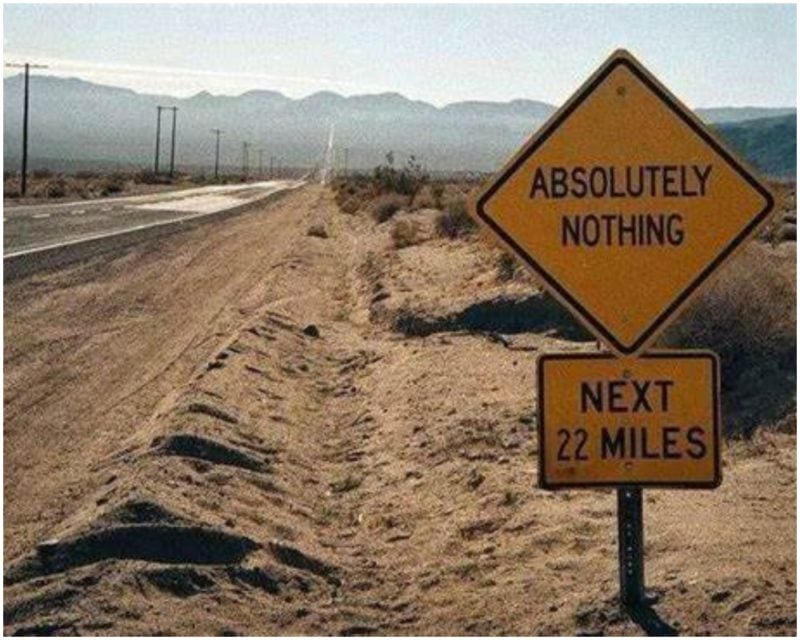 But be ware to drive there with your kids asking "are we there yet" throughout the entire ride. This sign also embodies a classic Texas stereotype, and since it is one of the largest states in the U.S, perhaps this sign isn't wrong after all.