Welcome to Texas
These people know how to lure a crowd – what more does one need in life? This sign embodies all the stereotypes about Texas and pretty much confirms them – Texans love beer, guns and hot sauce – pretty much anything that gives you a rush of excitement; though it hardly seems wise to mix the two together! Hopefully, that's not what the sign is suggesting.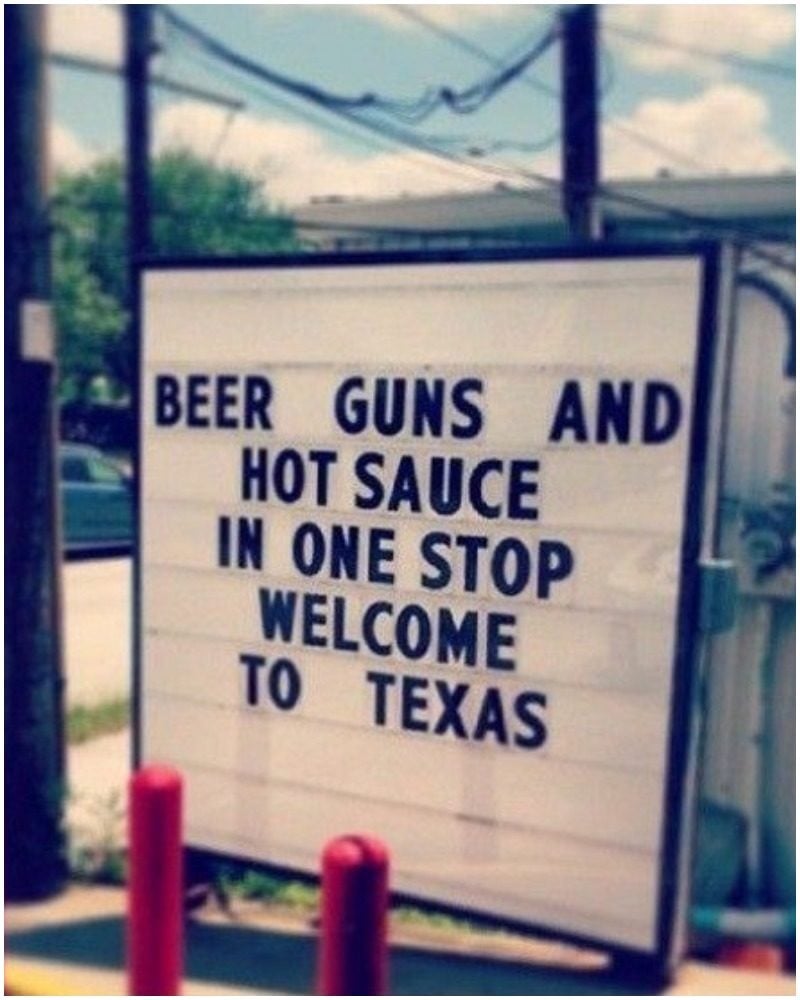 This sign welcomes you to Texas appropriately – forget about all the states trying to market themselves with false advertising, Texas calls it like it is, it isn't ashamed of who she is, but the other way around.
Slow down
Hands down, this is one of the most creative slow down signs we've ever seen. And it's pretty convincing, too – if you slow down, it's a win-win situation – you get to see the famous dam, and you avoid seeing the inside of a Texas courthouse! You don't need to ask me twice.
It also has this Texan intimidating quality – you don't want to mess with a sign like this one. It's not too subtle, but it gets the message across – and that, folks, is how they to it in Texas!