We all know that every individual celebrates their holidays a little different, whether we choose to recognize some holidays others don't or include and remove different traditions in them. But, there are so many different holiday celebrations around the entire globe as well.
Each region and country recognizes its own separate traditions, as well as religion-based celebrations that can be specific to a group or area. Chances are you probably don't know much about some of the more unique celebrations that are in the world, especially if you stick to home or a smaller area.
Here are some unique holiday celebrations from around the world to give you some insight.
Light Shows
Most popular in European areas around the popular holiday of Christmas, light shows and decorations are a great way for towns and cities to showcase the beauty of their area. In Copenhagen, almost 2 million lights are strung throughout the city during this season throughout their Tivoli Gardens, which is a popular tourist attraction.
Santarun
In Newtown, Wales during the last week of November or the first week of December charity events called the Santarun take place. Over 5000 participants run in a long-distance race of over 7 kilometers all dressed up as Santa in some way. The runners also help give gifts to the needy and the event is organized by a charity organization.
Reveillon
In Brazil, New Year's means thousands coming to Copacabana beach to celebrate the turnover of the years. Most people dress in white for the occasion and bring traditional sacrifices for their goddess of the sea, Yemanja. During the celebration, live performances and fireworks are common as well as partying across two beaches well into the morning.
Sunburnt Christmas
Sydney, Australia is warm during Christmas and they celebrate on Bondi Beach on Christmas day with a festival almost like a normal summer beach music fest. Many attendees will wear Santa hats or paint on Santa gear over their swimwear and generally relax listening to good music and having a good party. It's definitely a warmer Christmas than many of us know.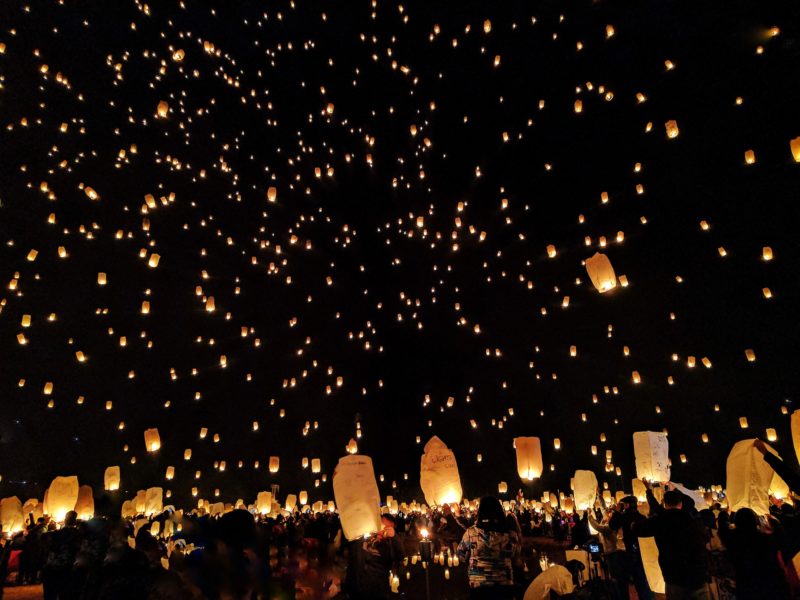 Lantern Festivals
Lantern festivals are a common part of many holiday celebrations in certain areas of the world, but in the City of San Fernando in the Philippines, a giant lantern festival is hosted for Christmas. It usually takes place up to a week before Christmas Eve, but this lantern show is absolutely stunning with little competition in size.
Just like how each person is uniquely different, the ways that each area or country celebrates their holiday season are insanely unique and interesting to learn about. We can use knowledge like this to expand upon our cultural awareness and interests, find common ground with others, take up an interest in an area, enrich our own traditions, and much more.
Even if you don't have any immediate use or interest in the holiday celebrations that can occur all around the globe, you may find them at least enriching and even later useful information to have. And the best part is there are so many more holidays and celebrations like these that you can learn about.