Vacationing is a great way for people of all ages to have fun and relax, and many celebrities take vacations for various reasons. Many individuals that travel like to try to or have the experience of seeing celebrities while they're on vacation. It can be exciting and earn you a photo of a celeb or even an autograph.
With that said, where do you go to be able to see a celebrity while on vacation? Some spots are more frequented by the famous than others. Here are some of the most popular vacation destinations to spot celebrities to give you a better chance.
Saint Tropez, France
Saint Tropez is a gorgeous destination with nice beaches to walk on. It has been a host for celebrity couples like Beyonce and Jay Z. Celebs are drawn to the Cote d'Azur seaport often and usually frequent the top beach clubs here as well, to give you an idea of where to look if you travel to this place.
Lake Como, Italy
George Clooney is one of the most known celebrities that frequents this area in Italy. He has a villa here with enough rooms to bring plenty of friends for partying, relaxing, and generally vacationing. Many other celebrities have been spotted or known to come to Lake Como's other villas since some have very good rules on privacy to give celebs a break from the public eye.
Sydney, Australia
Sydney is a full-time home for many loved celebrities, and it has plenty to do to keep tourists and celebs busy. Bondi Beach attracts plenty of celebrities in the year for surfing or other activities and enjoyment. Hugh Jackman and Leonardo DiCaprio have shown particular favoritism to Sydney when it comes to taking some time away from their usual routine.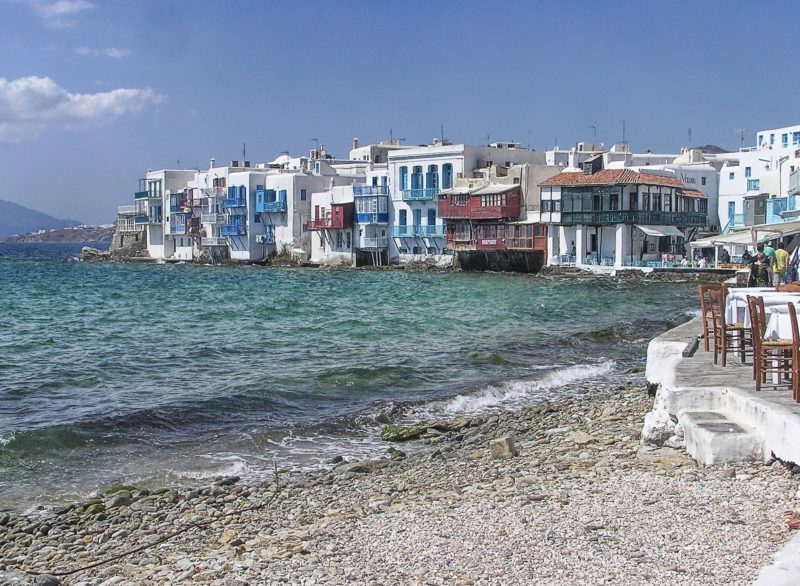 Mykonos, Greece
Greece is a lovely destination for anyone with interesting and delicious cuisine as well as beautiful sights and a relaxed atmosphere. This feeling has rubbed off on many celebrities that have visited here, especially in Mykonos. Celebs love the atmosphere, eats, and vacation experience in Greece so much that some have even bought homes in Mykonos.
Whether you like to travel already, have an interest in it, want or are trying to plan a vacation or any other reason to get out of your home to somewhere new; this list gives you some destinations that are more often visited by celebrities to try. Seeing a famous person on your trip can be a great addition to the trip and it's often fun for travelers to try to spot a celeb while they're out and about in a new place.
This list doesn't guarantee you a chance to see a celebrity on vacation, but it helps you have some more popular destinations for celebs.