Pizza has become a major staple food for many different individuals all across the world for many years, so it's a given point that it has been altered and made into many different styles and creations since. While everyone has their own version of pizza from chain restaurants to local shops and diners to at home creators, there are some variations of this food that are more popular than others or made across multiple regions. Here are some of the most popular pizzas in the world.
Stuffed Pizza
A tradition that began in Chicago Illinois, stuffed pizza is a dish made with a drier and sweeter pizza dough and layered making. A layer of dough is laid into a pan then covered with cheese and other ingredients like meats or vegetables then another layer of dough is put on top and covered with pizza sauce. The dish has similar popularity to Chicago's deep dish pizza.
California-Style Pizza
Another American dish is the California-style pizza, which combines the dough from New York and Italian style crusts then put less traditional toppings such as seafood, asparagus, goat cheese, and other odd options. It's usually paired with beer or white wine, and this dish has become incredibly popular all across California since its creation in 1980.
Pizza Carbonara
Originated in Italy, this pizza variation is based on the popular Italian pasta dish pasta carbonara. It's made with normal pizza dough that's covered with tomato sauce and then additionally covered with cheese, pancetta, and eggs (carefully cooked on the pizza or boiled and sliced then added). This dish has been served in Italy, Canada, Ireland, and the U.S. often.
Quattro Stagioni Pizza
Also created in Italy, this type of pizza has different toppings that are meant to represent different seasons which are arranged in quarters so that each quarter of the pizza has a different topping combination. Quattro stagioni pizza has been served in Italy, the United States, and other regions including Singapore. Toppings can vary from region to region or creator to creator.
Pizza Prosciutto
Prosciutto, or cooked ham substitute, stars in this pizza dish that has been served and loved worldwide. It's usually made with tomato sauce, creamy mozzarella, and prosciutto or cooked ham then drizzled with olive oil, seasoned with oregano, and garnished with fresh basil. Many makers also add to this ingredient list to make it more unique or add to the flavor.
Pizza Ai Frutti Di Mare
This pizza is a seafood-based dish that usually doesn't have cheese on it. The dough is topped with tomato sauce and then seafood such as scampi, squid, mussels, and more are added on top. It's also usually drizzled with olive oil. This pizza originated in Italy but is increasingly popular in the Mediterranean countries and other regions along the seas or the ocean.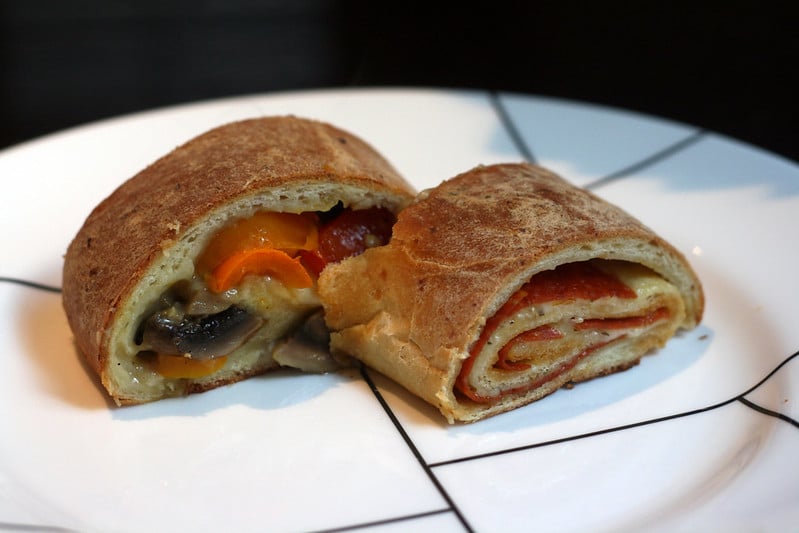 Stromboli
A Stromboli is similar to the idea of a calzone and originates in the United States. It's similar to a turnover and is filled with ingredients that are traditionally on pizzas such as tomato sauce, cheese, meats, and more. This dish is popular all across the United States and has also been made or altered in other countries in the world.
These and many other pizza creations have made their mark on many regions in the world with their popularity continuously growing and changing, Pizza has been such an easy to make a dish that it becomes a great meal or dish for many different occasions and individuals, no matter how much or little money they may have. This affordable and customizable option works for so many cultures and families around the world, and it's interesting to know what pizzas have made the biggest impact on the earth.