Photography enthusiasts, avid climbers and hikers, and nature lovers alike can all agree that mountains are one of nature's most beautiful creations for so many reasons. The view of a new or unique mountain could take your breath away, and mountain climbing or walking can be a great exercise choice to connect with yourself and nature or better your wellbeing.
Of course, with how big our world is there are plenty of mountains and mountain ranges to choose from when thinking of this statement. But there are some mountains in particular that catch the love and attention of more people than others do. Here are some of the most beautiful mountains in the world for your own travel itinerary or to learn more of nature's gorgeous creations.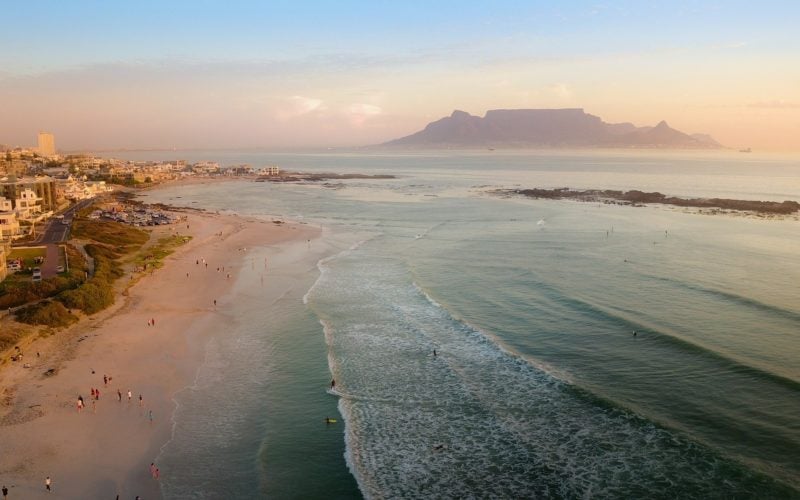 Table Mountain, South Africa
Table Mountain has its name for how flat the top and some overhangs are, and the mountain towers over Cape Town for a beautiful view. Table Mountain is also home to its own diverse wildlife that you can often see when climbing if you're watchful. This is one of the world's oldest peaks, and you can take a cable car up to the top or hike yourself to make the trip. And with Cape Town nearby there's plenty of other things to do while there.
Denali, USA
Denali, formerly Mt McKinley, is a mountain in the United States that is the highest peak in North America and is located in a National Park in Alaska. There's a road and tour and transit routes around the mountain to get the best views from every angle, and plenty of places to stop for a better view. As for climbing, Denali is definitely considered an option best for experienced climbers to attempt.
Kirkjufell, Iceland
This mountain's name means "church mountain", and has a unique cylindrical shape as well as yellowish color to it. Kirkjufell is one of Iceland's most photographed locations, and the nearby peninsula has beaches and waterfalls that add to its beauty quite a bit. You can travel with a guide when climbing to help navigate the terrain easier, and in fall or winter you have a chance of seeing the Northern Lights here.
Cradle Mountain, Tasmania, Australia
One of Tasmania's most popular tourist attractions is Cradle Mountain in Tasmania, not necessarily for its height but for the views and hikes. Cradle Mountain is right next to a beautiful lake and has trails that can be great for any skill of hiker. It has interesting waterfalls, nearby lakes, and woodland plus the mountain itself is a one of a kind shape. Whether you come for walking, hiking, photography, or general viewing you'll find something here.
Mountains give us great opportunities in so many ways, from diverse climate and wildlife to good exercise to gorgeous photos and more. There's so much that we can learn from our Earth through mountains like these. Whether you plan on visiting these mountains someday or just want to learn more about them, this list is a great place to start on the most breathtaking sights that can come from the world's mountain ranges.
There are so many more that could realistically be added to this list but this definitely gives you a good idea of some of the most popular or most loved mountains around our world. Hopefully you can use this list for some reason or another, whether your own bucket list or travel itinerary for the future or just interest-based knowledge.