Diana Performed a Beautiful, Revolutionary Gesture in Harlem – True
The Crown highlights Diana's unforgettable 1989 trip to the U.S., giving viewers a glimpse into how captivating the Princess of Wales was, even in another country. In addition to extravagant formal dinners, we see Diana visiting a Harlem hospital's pediatric unit and spending time with children fighting the human immunodeficiency virus.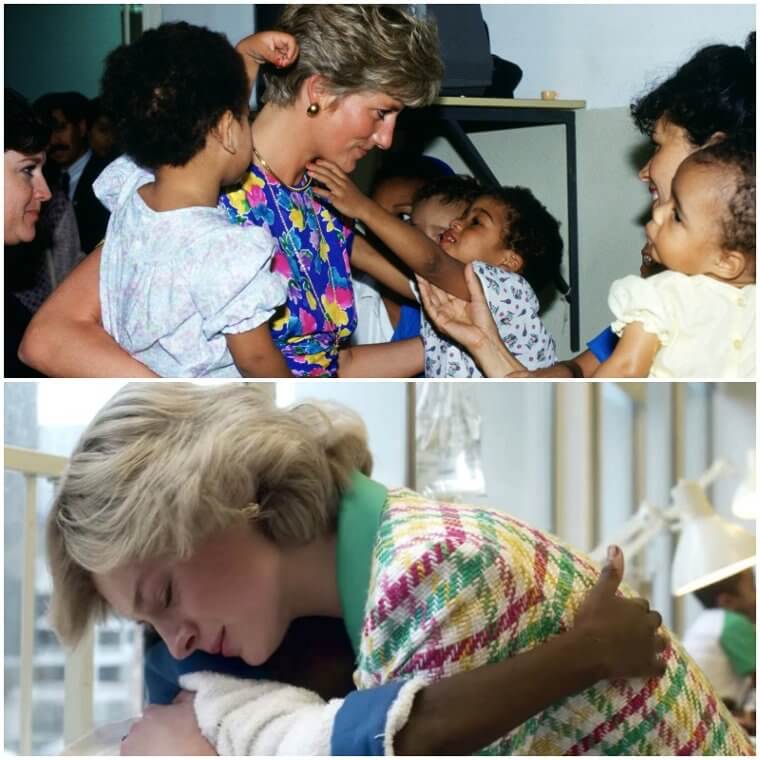 At a time when few people knew about AIDS, and there was much stigma surrounding it, Diana held an afflicted seven-year-old boy, breaking barriers – and misconceptions. The event unfolded almost exactly the same in real life and helped bust the myth that casual contact could transmit the disease.