Pack Like the Marines
The United States Marines have tested and found this to be the most efficient way of packing, so we feel confident that it will save you space.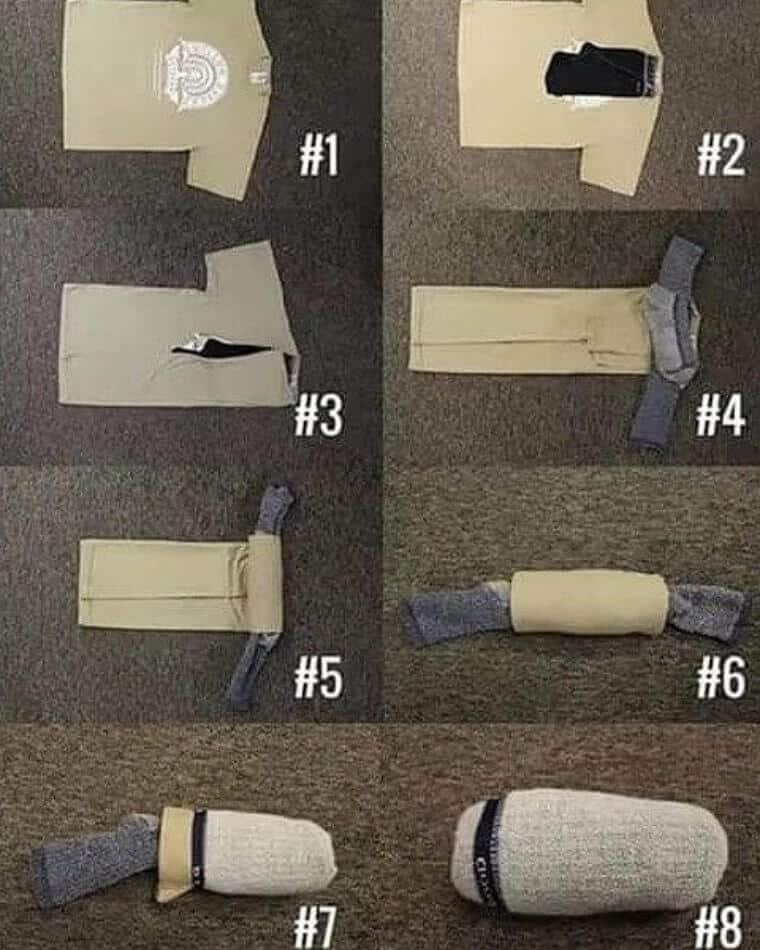 The skivvy roll is an effective packing method for a trip that involves tightly rolling a pair of socks, underwear and an undershirt or t-shirt together into one bundle. We'll definitely be using this technique the next time we pack for a vacation.