Someone's in a Grumpy Mood
The now-famous grumpy cat got its start on the internet for, obviously, always looking angry. And we've all been in a bad mood after seeing reports about people being hurt or worse because of Black Friday stampedes. Even the grumpy cat couldn't find anything good to say about that!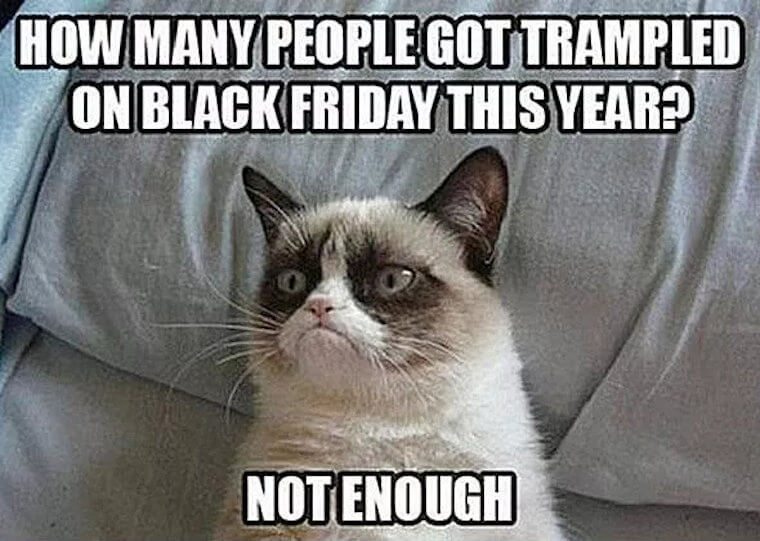 It's a sad reality, but many people get injured while shopping on Black Friday. This meme hilariously and accurately captures how most of us feel about those who are chaotic and reckless shoppers. Although it's easy to be grouchy about it, maybe we should all try to have a little more empathy.