Increasing the intensity
The old tattoo wasn't too bad – it was minimalistic but not terrible. However, the cover-up is much more beautiful and, above all else, more fierce than the previous one. This is a tattoo transformation that would inspire anyone!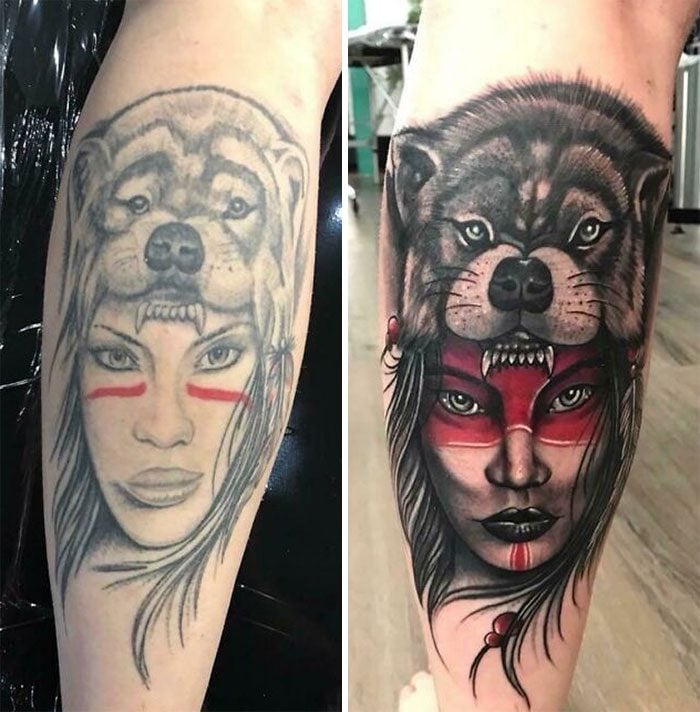 Lady hunters adorned in wolves' heads are not an uncommon sight, but this illustration is particularly striking. The appearance of the wolf's head as a hat gives the hunter a more feral look that was lacking in the earlier version.