A thumb on the belt loop never fails
Do you have a hard time in front of the camera? There's no need to feel bad if that's the case. When it comes to taking photographs, most people are self-conscious, but there is an easy solution. Look at Bonnie's side-by-side images: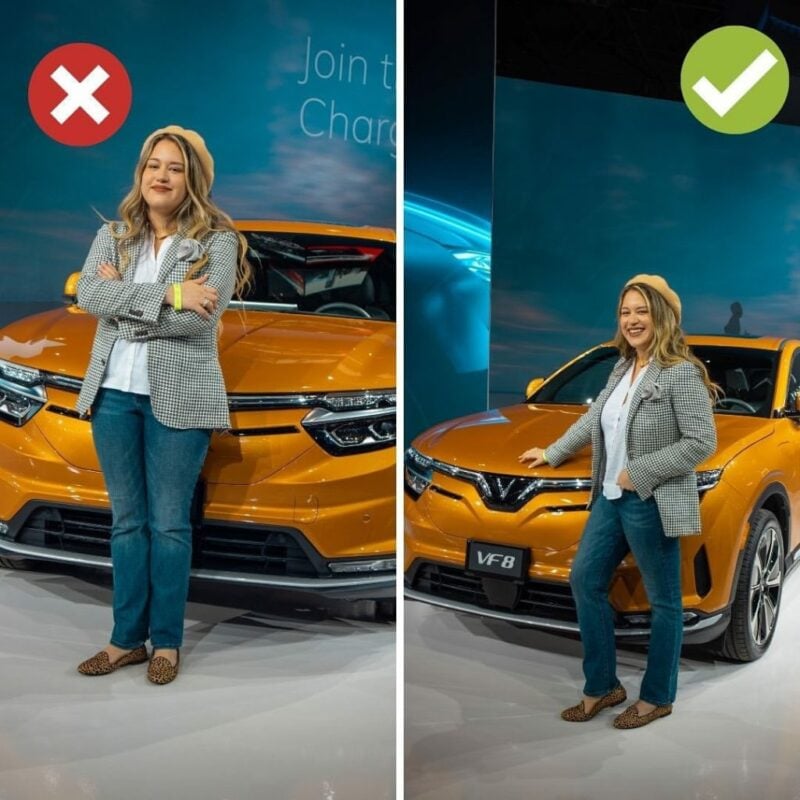 The best way to boost your photos' energy is to put your thumb on the belt loop of your pants. In the image on the right, Bonnie exudes timid yet energetic vibrancy, which is precisely what you're aiming for.