Put on a cute outfit and make the most of your house!
If you haven't been on vacation in a while and don't want to post photos from back then, here's a proposal for you. Make the most of your home by putting on a lovely outfit and having fun!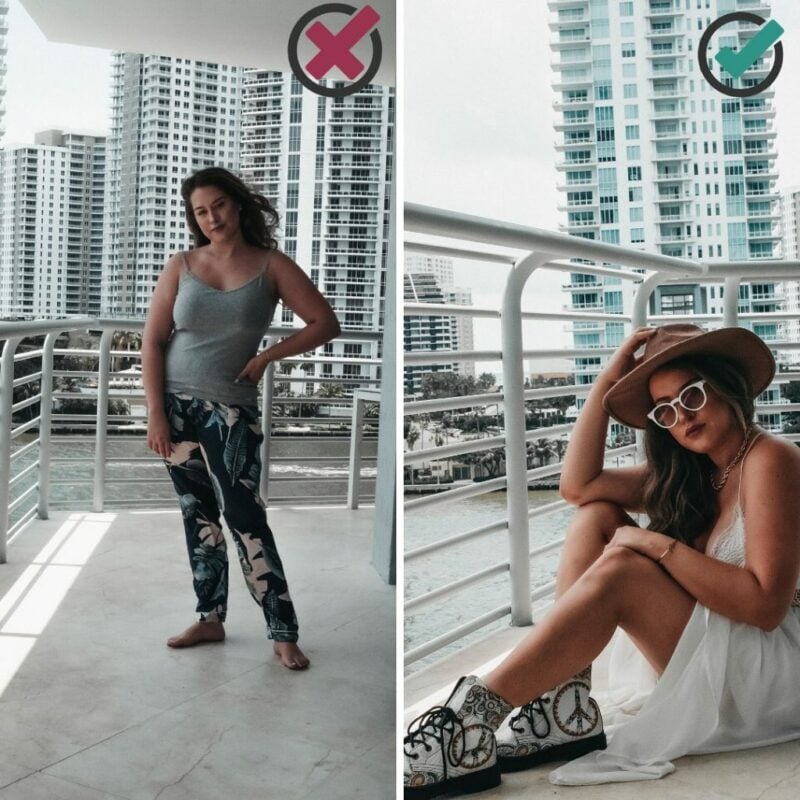 This is an excellent idea if you live in an area with a great view from your balcony (or if you have a fantastic backyard to show off). You don't even need anything formal. Maybe just put on a hat and sunglasses and make some creative poses for your impromptu photoshoot, and you're ready to go!