Decorative Vases With Reeds
In some cases, additional decorations may include small knickknacks and vases. One of the most popular trinkets is a decorative vessel with reeds or sticks that often stands in a corner, randomly throughout the space.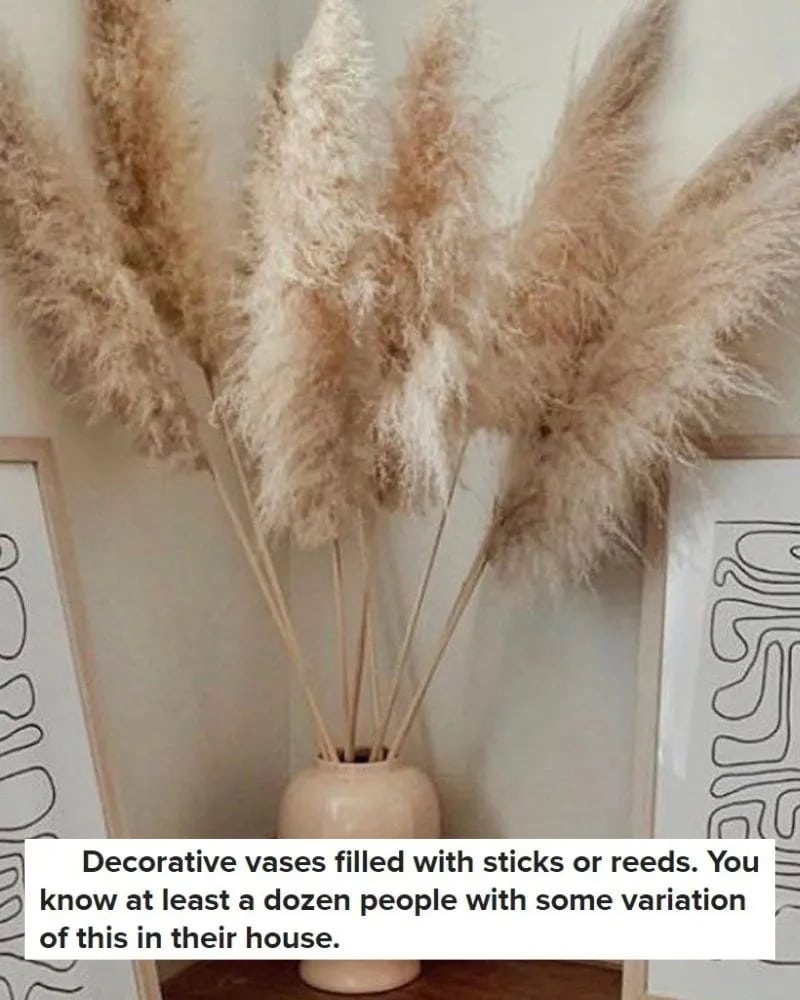 We're unsure how this trend started because it honestly doesn't look that appealing. That said, if you still want to try it out, just be aware that it won't last for very long.