Big dogs behave better than small ones
Though dogs of all breeds are extremely loyal, each dog has unique personality traits. A study conducted on different-sized dogs showed that bigger hounds tend to bark less often, be more receptive to learning new commands and tricks, and act more friendly around children when compared to small canines.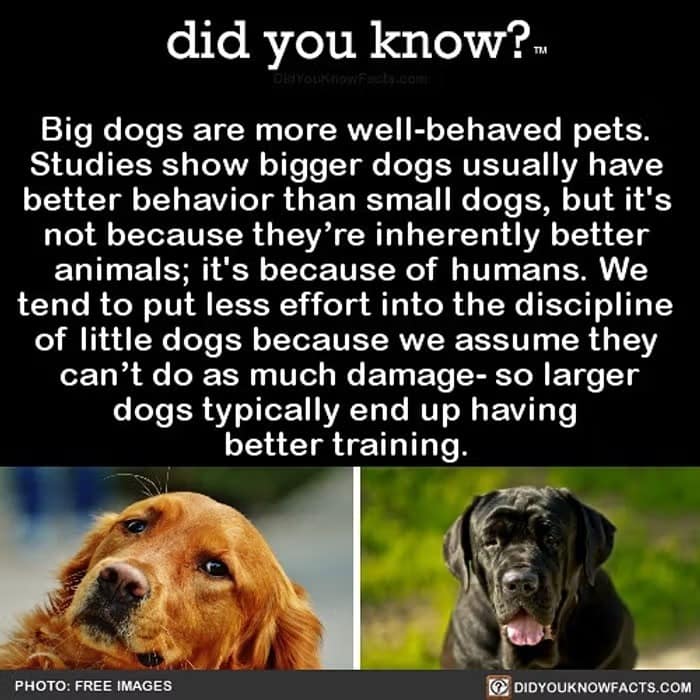 Most people believe that small dogs are better behaved than large ones because of genetics. However, the reality is that it has more to do with how we train them. So, next time you're considering adopting a dog, make sure you know how to discipline it first – no matter what size it is.