Beautiful Dining Rooms
On the ground level, this dining room to the side of the main entrance appears to be able to seat a large number of people for a dinner party or something similar. It seems like there's another dining area in the rear if you look far into the distance.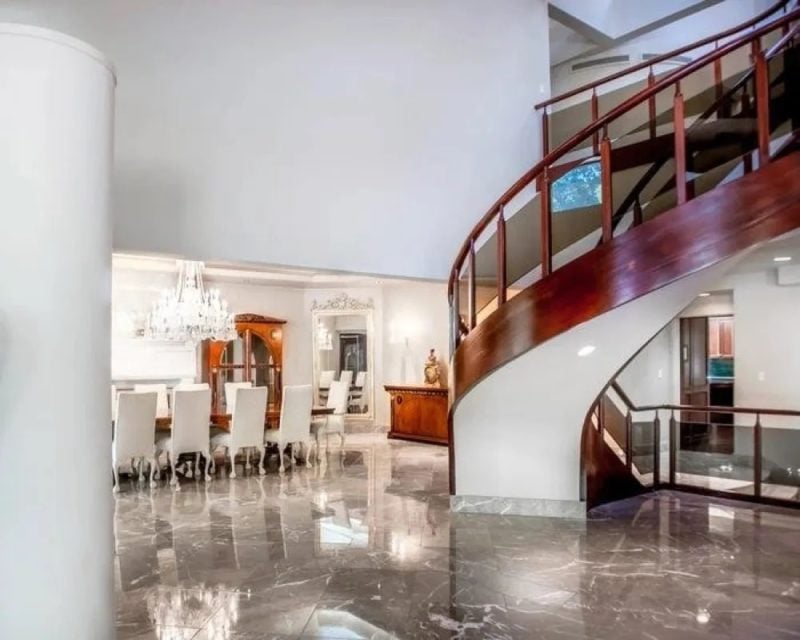 Why limit yourself to one when you can have two? Or three, or four, or however many additional rooms may be found on the grounds.