A More Fun Manhole Cover
Manhole covers aren't intended to be beautiful or a work of art. They're functional, heavy-duty items, after all. The current design features brightly colored Pac-Man characters! However, someone just couldn't resist decorating this particular manhole cover with their favorite game from days gone by.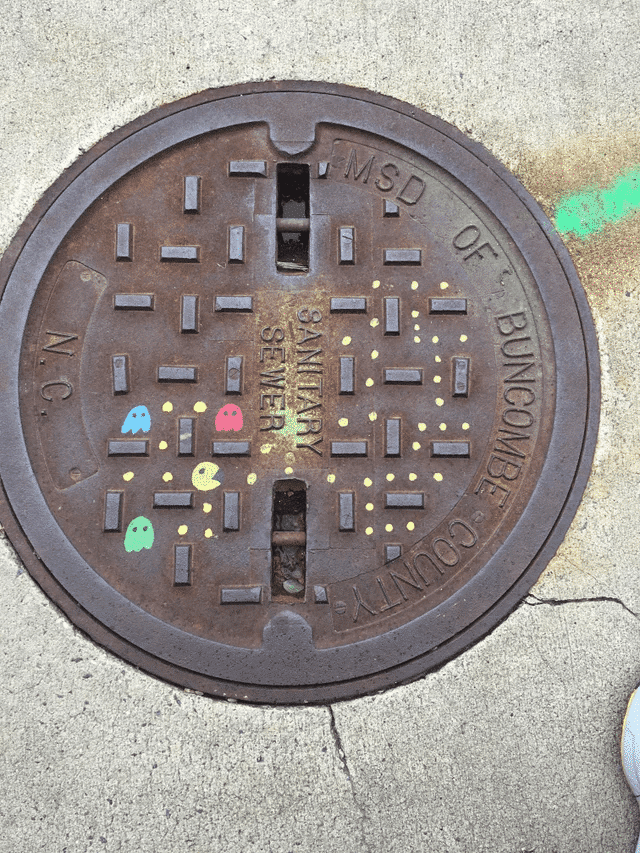 What if you could open the manhole cover and find a staircase that led down to an authentic vintage arcade? While this graffiti artist was able to brighten what was otherwise a drab piece of metal, it's doubtful that this is something feasible.