Bouncing on the Trampoline
In addition to appearing in expected places, bees have also been found strange places like under trampolines or garden furniture that hasn't been used in a while. To ensure bees aren't making your home their hive, it may be helpful to check these areas every now and then.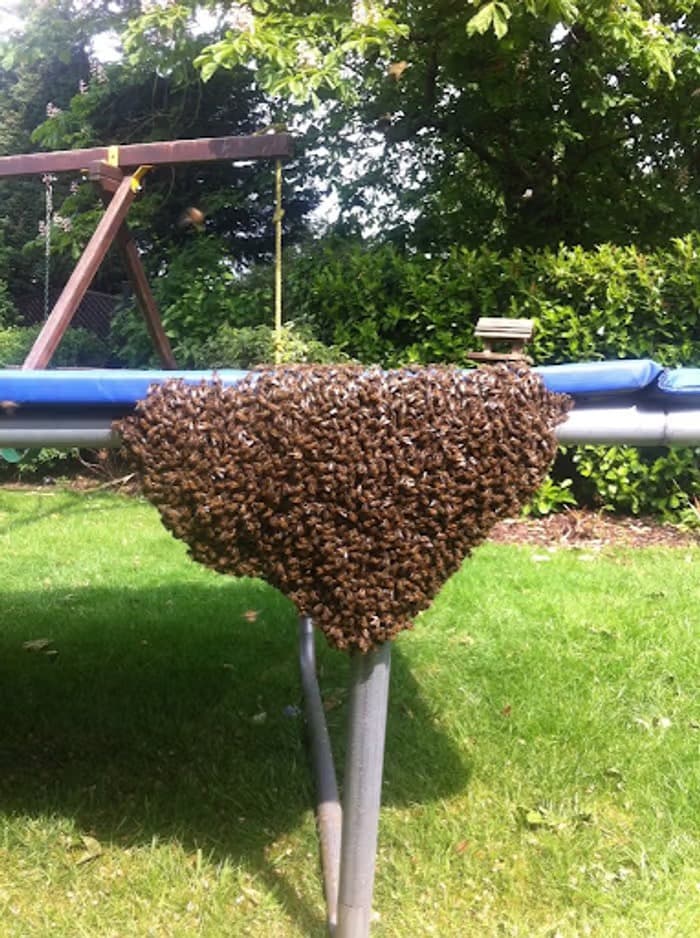 The following story demonstrates that this issue is not a hypothetical myth but rather something that can happen to anyone. Matthew Grace recounted an incident where he and his family heard a loud buzzing noise followed by a giant black cloud appearing overhead. Seconds later, they realized the cloud was made up of bees that had invaded their backyard and were gathered under their trampoline.