In the 1950s, new expensive automobiles, planes, suburban houses, fashion trends, and the emergence of pop culture all changed the country. These unique and vintage color photographs of America show us what life was like in the Fifties before smartphones or the Internet existed.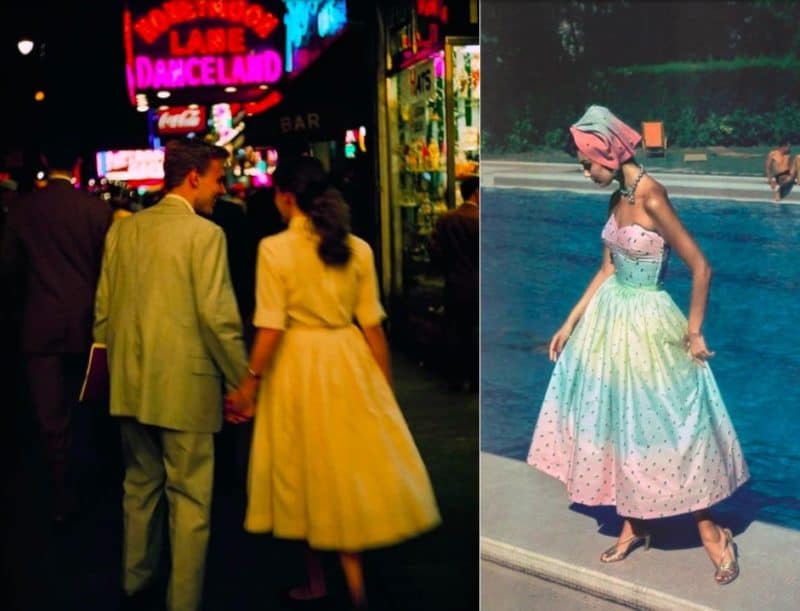 Taking a stroll
This lovely image was taken by Sante Forlano, who is perhaps best known for his work with Christian Dior in both Paris and Rome during the 1940s and 1950s. He worked as a designer at Christian Dior in Paris and Rome before returning to America to start his own firm as well as contribute to fashion publications such as Vogue, Glamour, Red Book, and Seventeen.
This photo, despite the fact that it is probably staged, captures the flair of New York City fashion in the 1950s. Many ladies would put on their best clothing and shoes before going for a walk in the city, wearing beautiful gowns, heels, gloves, headwear, and even these adorable little hand-warmers. It's unlikely that you'll see someone walking around like this today while strolling through town.