Tianmen Mountain Road, China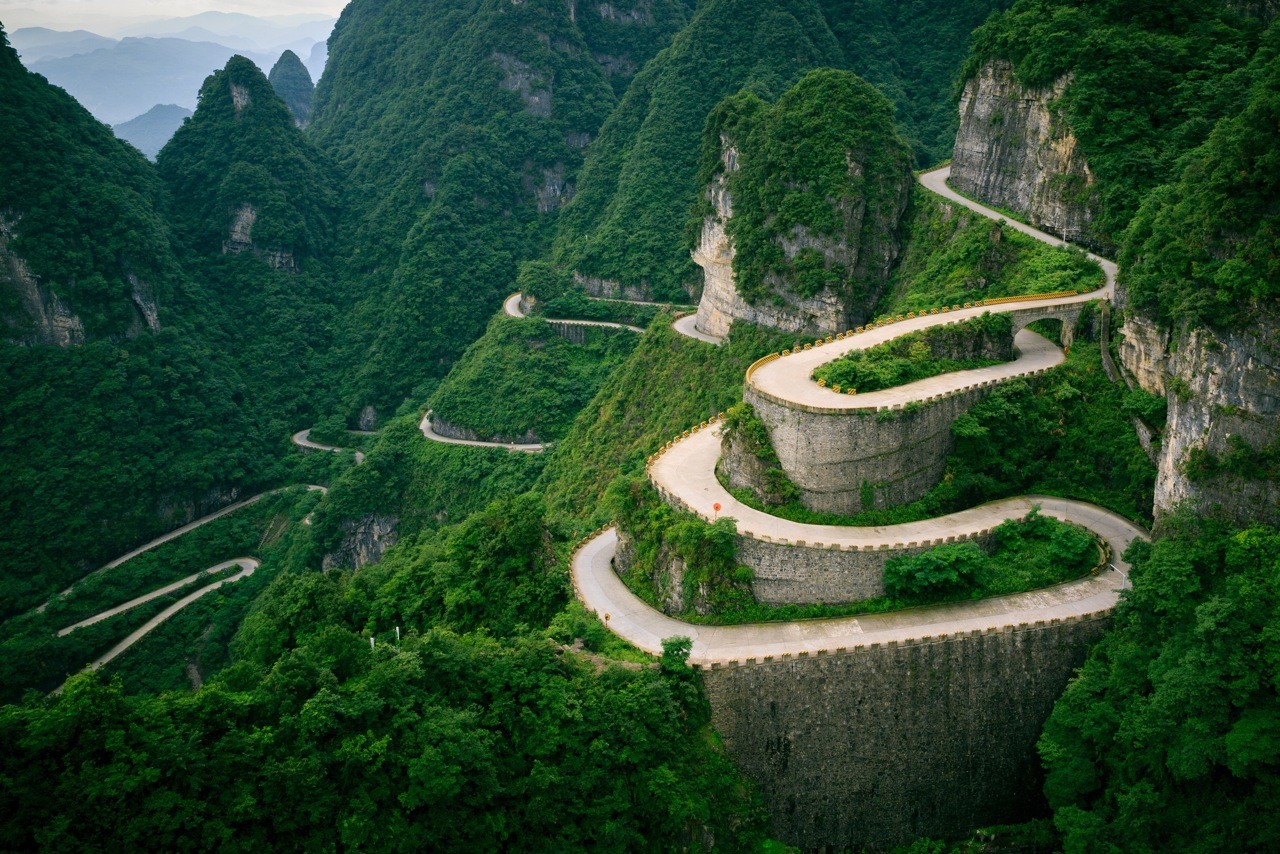 Watch out, driving in China can be treacherous. The roads are chaotic and largely unregulated. The rate of traffic accidents in China, including fatal accidents, is among the highest in the world. Cars generally do not obey signs or traffic signals. Pedestrians do not have the right of way so be careful while travelling in, or walking near roads.
Dadès Gorge Road in the High Atlas Mountains, Morocco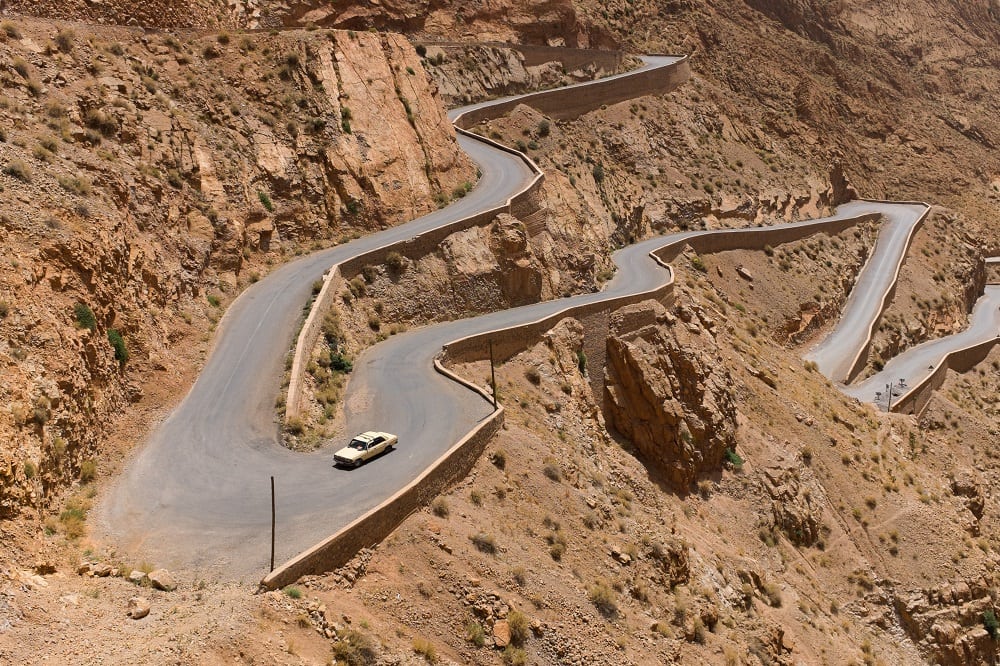 Morocco is a country in Northern Africa, bordering the North Atlantic Ocean and the Mediterranean Sea. The country has a lot of traffic accidents due to bad driving habits. Drivers must be extra cautious at night because of poor visibility with outdated lighting systems. Winter flash flooding can sometimes wash away cars and even roads in rural areas.